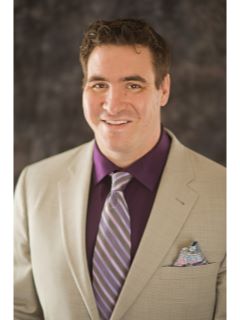 Personal Profile
My Mission: To provide top quality service to you in a warm caring and friendly environment, where if nothing else I will be honest with you. I aspire to sell your house in a time frame that is best suited towards your needs, or to find you a house that meets your needs as best as possible. I am easy to get in touch with, and quick to respond. Your business is my lifeblood so it is important that I serve you well.

My Background: I have lived in the West Shore area most of my life. I grew up in Lemoyne and Camp Hill, and attended school at Camp Hill High School where I graduated from in 2000. While there I was an active member of athletics and held a part time job during the duration of school. After graduating I attended St. Joseph's University in Philadelphia where I graduated from in 2004 with a Marketing Degree. I kept a full time job and various internships during my schooling there. I obtained my Real Estate License in 2004 and have been a very active agent in the area since. I have been working in Real Estate doing various jobs at CENTURY 21 Piscioneri Realty, Inc. since I was 15. I am married and currently reside in New Cumberland.

What I can offer you: As I have said above I have been around here for a while and know the markets quite intimately. I am a full time agent and have all of my time to devote to you and your needs. I am also very knowledgeable in rental properties and can provide assistance to the first time investor as well as a seasoned one. I have been recognized by CENTURY 21 and received their Silver and Emerald Awards. The Greater Harrisburg Association of Realtors has also recognized me, by being in the top 10% of all area realtors 2 years in a row. I am currently pursuing my PA Real Estate Brokers License, because I believe that we can always better ourselves and our education is never over.