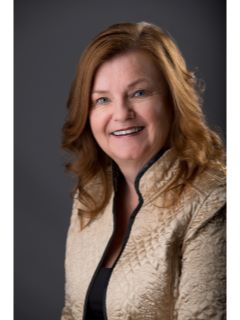 Personal Profile
As a long time resident of Putnam County and a mother of four children ages 18-35, I have a tremendous knowledge and connection with the community and the area schools.

In 1985 I moved to Brewster from the New York City area like so many other current residents of Putnam County. My three boys all attended the Brewster Schools and went on to attend college and now enjoy professional careers.

I have a strong connection with the local community, which I can greatly attribute to my career as a Realtor. I have been a Cub Scout leader, and was involved with the Brewster High School Track and Cross Country teams with two of my sons. As a result of my fundraising activities with the 1996 Cross Country team, they were able to attend a national meet in Alabama.

I am also an avid dog lover, and can attribute to my career the adoption of two of my beloved dogs, which were previously owned by past clients. Most importantly, I have been blessed by a daughter as a result of my connection with the local real estate community. In 1997 I became her legal guardian after becoming acquainted with her through another local Realtor. My daughter is now a freshman in college, and she brings tremendous joy and happiness to my life.

My commitment to real estate is evidenced through my many awards and the recognition I've received throughout my 27-year career, and I'm not done yet! I have consistently been a CENTURION® Producer since 1992 and in the years 2000, '03, '04, '06 and '08, I was awarded as a DOUBLE CENTURION Producer. I have consistently been the top Century 21 agent, not only in Putnam County, but in the Hudson Valley Region since 2008. I have many Quality Service Awards, which mean a lot to me as they are determined by higher quality service ratings as submitted by my own clients. In addition, at the CENTURY 21 International Convention in Las Vegas on March 13, 2013, I was awarded the coveted Dick Loughlin International Hall of Fame Award. This award recognizes sales associates for their dedication and commitment to the Century 21 System, along with consistent, award-level production and extensive community involvement. It acknowledges the ultimate performance of a Century 21 sales associate and I am very grateful to have received such an honor.

I am licensed in both New York and Connecticut. I specialize in representing my clients in the purchase and sale of single-family homes, townhomes, condos and new construction in Putnam, Westchester and Dutchess Counties in New York, and Fairfield County in Connecticut.

In 2013 I obtained my Certified Buyers Representative designation (CBR). This designation allows consumers to identify a buyer agent who has been trained and who possesses the skills necessary to represent purchasers in a legal, ethical and non-adversarial fashion. By obtaining this designation I am demonstrating to my clients my commitment to full client level services and my ability to perform a level of diligence in the real estate transaction that is unparalleled in the industry.