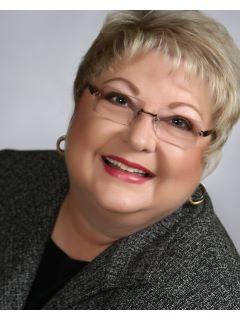 Personal Profile
All Professional Certifications and Educational Degrees:

Graduate Realtor Institute (GRI), Senior Real Estate Specialist (SRES), Certified Buyer Representative (CBR), Prudential Gary Greene Leadership Development Academy Certificate of Completion, Shell Oil Company Certification Program, Prudential Premarketing Certification, Prudential Destination Certification, Attended Houston Community College School of Interior Design, Attended Texas State University majoring in Business Administration, Attended Lamar University majoring in Business Administration

Area Expertise: Texas Hill Country and Gulf Coast

Do you prefer listings or buyers? Why?

I enjoy working with both. I love to deliver our company Listing

Presentation in detail because it makes sense, and shows that we have more to offer our clients than any other company! Marketing is essential, and Century 21 Randall Morris & Associates provides us with the knowledge we need to be a successful listing agent. Buyers are my favorite clients because I love introducing newcomers to the Wimberley Area. I love to listen to their wish list and find them the best match for their home. They are always interested in how the area developed over the years, and I usually have the answers for them.

Other Professional and Personal Experience:

Past Occupations in last 15yrs/Job Descriptions:

I have been selling and listing real estate for the past 23 years. My

previous occupation was an Executive Oil and Gas Secretary for Miller and Lents, Ltd., a Regional Secretary for Safeway Corporation, and a mother of two children.

?

Personal Interests/Hobbies/Talents:

My biggest interest is Real Estate. I have enjoyed Vacation Cruising

on the Mediterranean, my trip to Safari in South Africa, and my Yorkie "Prissy Britches". I enjoy going to the movies, Nascar, The Discovery Channel, and other educational channels on TV.

Community or Charitable Involvement:

Past Secretary on the Board of Directors of the Houston Community

College Academy for Lifelong Learning. Current Life Member and past Go Texan Commiteeman for the Houston Livestock Show and Rodeo. An active fundraiser and volunteer for The Sunshine Kids (children with cancer). I also enjoy my membership in the Wimberley Civic Club and volunteering as house manager for The Wimberley Players/Theater.

Networking, Chamber, Council, Assoc. Memberships:

Past member on the Agent Council of Better Homes & Gardens Gary

Greene Realtors several times. I am a Life Member of the Houston Livestock Show and Rodeo and the Academy for Lifelong Learning. Membership in the Wimberley Civic Club is a great experience where I have served and volunteered on committees to raise money for the many scholarships given to deserving young women in the Wimberley area.

Real Estate Specialties/Niches:

Niche markets:

I love selling in The Hill Country in Texas and working with

transferees of all types of businesses moving into the Texas Hill Country area. Corporate Relocation and sincerely finding a home and listing homes for my many clients has been my primary focus during my long career as a Real Estate Professional.

Cultural, Multicultural or Generational expertise: I am a Senior Real Estate Representation expert who works with the retired and elderly using tender loving care. Over my 23+ years' experience working with transferees, I have experienced helping clients and customers from all over the world. I've enjoyed all of them and look forward to hearing about the countries and regions they are moving from. I love introducing them to Texas.