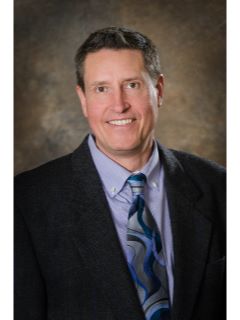 Personal Profile
You may have seen me riding my bike through Lake County on my daily workout. As a resident of Lake County for over 30 years, I can say that I know the territory. I'm active in the community, coaching and volunteering, because I love living here and helping people.



The greatest asset I can offer you is to provide options. Whether you are buying or selling; moving from state to state or across town; you make decisions and I provide options. I listen to the challenges you face, and know what it takes to find and sell a good home.

When it's time to sell your home, I will use my proven marketing plan. I advertise all over the internet with the best pictures, the best visual tours, and the best presentation possible. We have the domestic and international marketing muscle of CENTURYY 21®.

Promotion, Price and Condition are the three most important things in real estate in the 21st century. We determine a market price that will get the most for your home. You will get staging advice and tips to get your home ready for showings.We have the best internet and other media resources to get your home sold for the best price in your time frame.

After I grew up in Lake Forest, I earned a Bachelor's degree in Marketing and an MBA specializing in Finance from the University of Kentucky in Lexington. Now, I live in Libertyville with my wife and two children. Sherry rides even more than I do! I am proud of the active outdoor lifestyle that my family enjoys here in Lake County.

Tell me your dreams, let's make it happen!