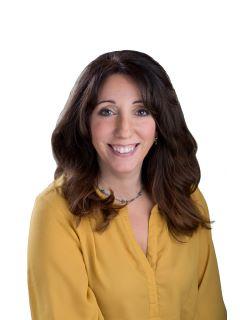 Personal Profile
I was raised in the area and have traveled around the USA quite a a bit, and hands down, I believe that the Hudson Valley is, by far, the most beautiful spot in the country! I'm a huge fan of our lakes, landscape and woods, and love to paddle my canoe and hike whenever I get the chance.

Prior to becoming a real estate salesperson, I had a fulfilling Human Resources career at our local IBM and Club Fit facilities. It was a gut wrenching decision to change professions, but for as long as I can remember, I've loved houses. My favorite style is whichever one I'm in at the moment, whether it's brand new, historic, tudor or colonial, city, village or farm! They're all exceptional in their own way! Now, I have the honor and privilege to work with people AND homes every single day.

Being reliable and responsive is a huge priority for me. This means I am attentive and available full time. I pride myself on listening well to those I am helping, and at the end of the day, I feel like a success when you are thrilled with your sale or purchase!

I am happy to serve you in the areas of Putnam, Dutchess and Westchester Counties, so wherever your search takes you, I can help. Look for homes on www.agentacker.com or reach me directly on my cell: (845) 519-4000, at my office: (845) 279-7700, Ext. 148, or via email at agentacker@yahoo.com.