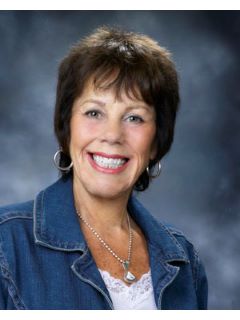 Personal Profile
My name is Jane Keller; I was born and raised in Boston, MA and graduated from Boston University with a degree in teaching. After three years teaching in the Boston area, I felt the desire for change. After much deliberation, I traveled cross county and secured a wonderful job opportunity with Pacific Bell as an advertising sales representative in San Francisco, CA. I had found my niche!

I traveled throughout Northern CA making recommendations and designing yellow page advertisements. This job was more of a lifestyle than just a job. Producing good results for my clients proved to be a very satisfying career and the cities I worked in provided interesting work environments. However, after 25 years, when the opportunity for early retirement arose, I could not pass up becoming a permanent resident in my own home!

I have lived in Nevada County for over 20 years, albeit, weekends only for much of that time. The natural beauty, including the change of seasons, has made this are a most wonderful place to call home. I enjoy daily walks around Lake of the Pines accompanied by my 2 wonderful dogs. I now have the luxury of being a volunteer in my own community; I volunteer at AnimalSave Thrift Store categorizing and pricing books. The goal of the organization is to build a no-kill animal shelter for Nevada County. Ialso enjoy snow skiing in the beautiful Lake Tahoe area.

A career in real estate is Nevada County seemed like a natural for me! Fulfilling future client's real estate needs will be an opportunity to execute my work ethic once again. Hard work and honesty has never failed me! With the support of Century 21'sexpertise and integrity, I am looking forward to a successful real estate career and the bonus is, I get to park my car in my very own garage every night.