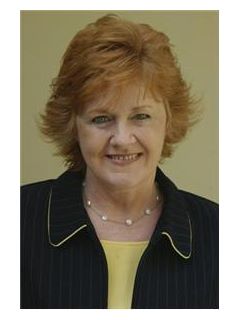 Personal Profile
Prior to becoming a Realtor, Jeanie was Department Head at ABAC (the local college) of Family & Consumer Sciences for 24 years. While at the college she taught numerous courses in Housing & Interior Design. This background is a definite asset to sellers and buyers. She knows how to stage a home and she knows furniture placement and design.

Jeanie grew up in Tifton and attended ABAC. After graduating from Georgia Southern University and The University of Georgia, she returned to her home town to teach at the college and raise her 4 children - Jay Doss (Becky), Jeremy Doss (Jessica), Jonathan Doss (Kelli) and Julie Doss. She is the proud grandmother of Mary Campbell Doss, William Doss, Walker Doss and Aria Doss!

Jeanie is an active member of Lake Park United Methodist Church and attends Bible Study Fellowship in Valdosta. She and her husband, Larry Allen, are very supportive of Georgia Special Olympics and Easter Seals. Her daughter, Julie Doss, competes in Special Olympics gymnastics and swimming.

Jeanie pledges accountability, fairness, honesty and loyalty in the process of selling your home or buying your home. She knows the Tifton and Tift County market inside-out. She can help you find the best home for your family or help find a new family for your home. Give Jeanie a call today at 229-392-6999. She will listen to you and work tirelessly for you..and that's a promise!