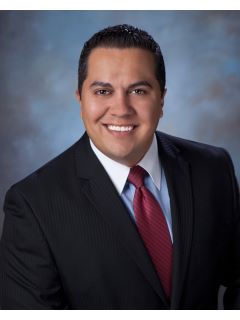 Languages:
English, Spanish
Other Awards & Recognition
Gold, Silver, and Bronze Awards through the Downey Association of Realtors

2014 - Masters Ruby

2014 - Quality Service Pinnacle Producer

2013 - CENTURION

2013 - Quality Service Producer

2012 - Masters Diamond

2011 - CENTURION

2011 - President's Producer

2011 - Quality Service Pinnacle Producer

2010 - Masters Emerald

2010 - Quality Service Producer
Personal Profile
Jose Perez started his career in Real Estate on the financing end in 1999. He went through the ups and downs of the mortgage crisis and excelled since the beginning of his career. He made his mark during the 2004-2006 years. He was ranked as one of the top Loan Originators in the nation by Mortgage Originator Magazine. In 2005, Jose was certified by the CMPS institute as a Certified Mortgage Planner. The Long Beach Beachcomber recognized Jose as one of the Leaders in Lending in 2005 for his services in the community.

For Jose, it was a common task to host, "First Time Home Buyer Seminars" as a lender, and that is why he has helped so many people purchasing for the first time. He takes his time educating them on the process, pre-qualification, and home buying steps. As an agent he has been coached by one of the nation's top Realtors with whom he's learned how to give his clients the upper hand on home buying or selling. He is not only a Real Estate Agent but, he has pledged himself and has been a Realtor for many years.

Jose has done something very rarely seen in the Real Estate industry; he has made himself accountable by making guarantees on his services. One of Jose`s missions is to promote the team concept when homeowners and future homeowners look to buy or sell. The team was derived from a careful alignment of experts in the Real Estate industry. You see, in 14 years of buying, selling, and financing homes, Jose has picked out the best supporting crew in the industry. Everything from Loan Agents, Title Insurance Agents, Transaction Coordinators, Escrow officers, Appraisers, Home Inspectors, Contractors, and everything in between. In contrast to the "old school" Real Estate Agent methods of juggling all the work themselves, Jose can confidently delegate work to trusted professionals in his team. This allows him to do what he does best, which is, "Finding Buyers for his sellers, and sellers for his buyers".
Specializations
Homes for sale in Whittier

Homes for sale in Downey

Homes for sale in Pico Rivera

Homes for sale in Norwalk

Standard Sales

Short Sales

Senior Specialist

First Time Home Buyers

Buyer Specialist