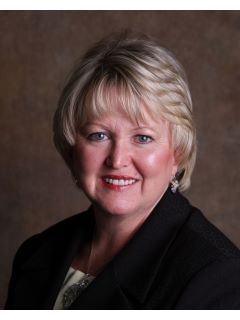 Personal Profile
Hello. My name is Joyce Jarrell and I have lived in this area for over 35 years. I first came to Hunter Army Airfield in 1976 as a member of the military and as an Army spouse. I knew this was where I wanted to call home. The beauty of our coast and the history that surrounds this area make it like no other I have visited.



I am excited to work with the world's largest residential real estate sales organization, because it affords me the opportunity to offer so much more than just a local real estate company to my clients. My office is located in Richmond Hill, Georgia but I have clients in many of the cities and towns surrounding our office, such as Savannah, Pooler, Darien, Brunswick, Midway and many more. If you are looking to buy or sell your home anywhere in my area, I can help you.



I have been with CENTURY 21 Ways Station for my entire career in Real Estate. Prior to that, I worked with Blue Cross/Blue Shield of Alabama and AETNA in Savannah, GA as a Customer Service Manager for Medicare. In this capacity, I learned that the true meaning of customer service is to be there for my clients in stressful situations. It is my goal to take the stress and apprehension out of buying or selling your home by being the professional that can answer your questions.



Choosing your Realtor, and finding the one that feels right is an important decision. Give me a call and I would love to have the opportunity to help you.