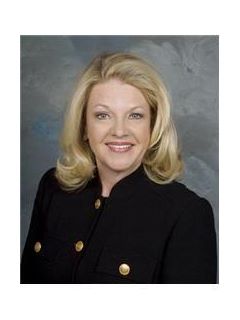 Other Awards & Recognition
* 2011 Top Producer Silver Award * 2011 Quality Service Award * 2013 Top Producer Silver Award * 2013 Quality Service Award * 2013 Circle of Excellence Designations * GRI (Graduate Realtor Institute) designations. * Ranked in the top 1% of Century 21 agents globally in the first full year of her career. * Experienced in subdivision development. * Specializes in residential, land acquisitions and developmental properties * ABR (Accredited Buyer Representative) * Transcontinental Negotiations

Testimonies:

First and foremost we absolutely would not have been able to purchase our home without the help of Mrs. Karen Thomas. We were faced with many challenges in purchasing our home and she was there with us every step of the way. Our first lender walked away from us four days before closing. We thought our dream was not going to happen. Mrs. Thomas encourages us to speak with a lender in our neighboring city and we were able to close on our home shortly after.

We were going to give up after our first lender but Mrs. Thomas helped us to realize our dream was still in reach. We cannot thank her enough for all her efforts. Our goal now is to provide the most positive feedback we can to potential buyers of her performance. She is truly a Professional in her field. Sincerely Pete and Kim Scott.

I had the honor of meeting Karen about 3 or 4 years ago while searching for farmland to purchase. I was highly impressed with her. She is, without a doubt, the best agent in the world! Century 21 is extremely fortunate to be associated with Karen. We have purchased other properties since our initial purchase and would not consider even speaking with another agent.

Through our business relationship Karen and I have become good friends. This is due to her great professionalism and winning personality. Mike J Wynn
Personal Profile
Professional Information: * Licensed in 2005 after completing the real estate pre-license course at ABAC. * 2006 Tiftarea Board of REALTORS Multi-Million Dollar Producer. * 2006 Century 21 Smith, Branch & Pope, LLC Top Producer in Volume * 2006 Receiv ed the prestigious Centurion Award from the Century 21 System * 2007 Tiftarea Board of REALTORS Circle of Excellence Silver Producer * 2007 Century 21 Smith, Branch & Pope, LLC Top Producer in Volume-2007 * 2008 Earned her Associate Broker License

Personal Commitment: Karen prides herself on the ability to put together smooth, trouble-free transactions. She firmly believes in the old saying: "Where there's a will, there's a way", and will do whatever it takes to get the deal done smoothly as possible, and with as little stress on her customers and clients as possible. Being a leader in Real Estate industry is more than just selling homes.It's about people, families and their hopes and dreams. It's about a relationship built on trust, knowledge, integrity, loyalty and experience. Karen's customers and clients can be assured that she will always go that extra mile to make their experience the best they ever had. After all, your success is also her success.

Personal Information: Married, 4 children and 6 grandchildren Resident of Tift County. Attends Northside Baptist Church where she enjoys local and international mission work.