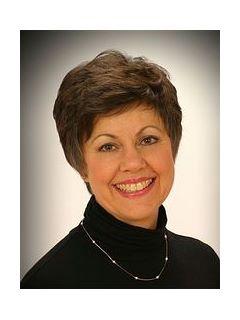 Personal Profile
Southwestern PA is fortunate to have so many excellent real estate salespeople. Many of them

are Number One. Kathie Weir is NOT Number One. YOU are! Since she began selling real

estate in 2003, Kathie has won many awards, both for sales volume (on the international level)

and for quality service (based on surveys completed by previous clients). She is also a certified

relocation agent. But her approach to all transactions is "It's about the people, NOT the agent".

Kathie epitomizes integrity, energy, hard work and attention to detail in every facet of your real

estate transaction. More importantly, she values the ability to communicate with her clients

above all else, because successful transactions boil down to that. In the majority of

transactions, timely, positive communication leads to flawless transactions. And in the minority

where there are problems that need to be resolved, her ability not only to listen, but to hear

what all parties are trying to achieve, facilitates the resolution of most issues.

Kathie has represented buyers and sellers, from first time buyers to those who are retired and

downsizing, to sellers selling everything from single and multi-family residences to farms and

recreational properties. She has served in a six county area in the southwestern corner of PA.

Whether you are buying or selling, Kathie Weir understands that the process can be challenging

and complicated. It can be one of life's most stressful events. She focuses on taking the

pressure off of you so you can make clear and concise decisions throughout the process.