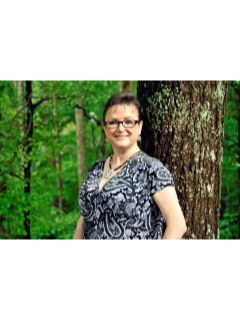 Personal Profile
Kim has been enjoying real estate for 14 years now. Kim brings a strong business background. She was co-owner of her own real estate company. Kim's abilities to crunch the numbers, explore every option and coordinate the details are key to her success as a real estate professional. Yet, the biggest reason so many people choose to work with her is because of her positive personality and upbeat approach. Kim builds lasting relationships with her clients because they know she always has their best interests in mind. A true people-person, she is able to work with people from all walks of life and truly enjoys the diversity of her clients. Truth be told, Kim is someone who radiates enthusiasm and never meets a stranger. It's precisely this positive, enthusiastic personality that has distinguished Kim in her real estate career. As one of the area's most trusted real estate professionals, she finds few things more rewarding than connecting residents with their unique dreams. Put simply, Kim is passionate about her clients' success. With 14 plus years of experience, she's built a reputation for her dynamic personality and caring service. With a warm, personable nature that makes you feel comfortable from the moment you first meet her, Kim proves buying or selling a home doesn't have to be a stressful experience.

For Kim, being actively connected means being rooted and committed to the world around her. This is what makes her successful in her career as a real estate professional. Kim leads clients to their home buying or selling goals by staying in touch with their needs and being invested in their success.

So for your next move, enlist an agent who will always stay in touch with your needs. Kim Eavenson has spent a lifetime establishing strong ties to those around her. And with her ability to communicate and keep close contact, she's sure to always have the necessary information to benefit your move. Kim is Actively Connected to you and your real estate dreams and determined to turn them into a reality. Call her today.