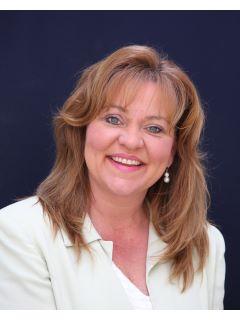 Personal Profile
Over the years I have stayed active in the community serving on the School Education Committee, Baseball Board and just running from this baseball game to that one. I try to enjoy my family to the fullest, and I try to serve my clients real estate needs to the fullest as well.

If you are thinking of selling your home why not choose a leading Real Estate team like Century 21 Sunset, Realtors to help from beginning to end with your real estate transaction? We are a Quality Service Team doing a Quality Service job.

With the largest sales team in Fredericksburg it is our goal to work together to get your home sold. Let me help you with the sale of your home because you deserve a hard working agent that's going to work for you.

Working with new people who are trying to get away from the hustle and bustle of city life to a simpler life in the Hill Country is also something I enjoy. I am raising three wonderful sons in a small town that has a lot to offer, and I count my blessing every day for being able to live in a simple community with very little crime and a lot of family values.

Fredericksburg is a wonderful place for retirement and a wonderful place to raise your family. Whether it's golf, fishing, shoping or small town Friday night football games that intrigue you, our community has something for everyone. If you're thinkingof moving to the area please call so I can share any information you may be needing from current properties on the market to health care facilities, shopping, or school information for your children.

Let me be the one to help you find your next home. I haven't always been a Real Estate agent here in the Texas Hill Country, but I got here as fast as I could....and you should too!