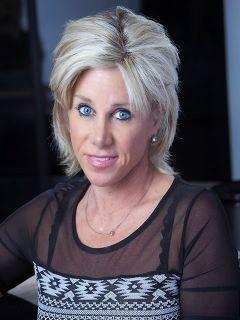 Personal Profile
Hello

and thank you for reading my profile. I

have been a Realtor since 1996 and a Broker since 2002.It

is important to me to always be honest and forthright in serving my

clients. Whether it be to find you the

perfect home or investment property or to sell your home for you as your

personal representative, I always strive to do my best. I

am very well versed in working for absentee owners and handling every aspect of

the sale so that you may relax and continue on with your life. I try to keep

your transaction as pleasant and as little of interruption to your routine as possible.I

am well versed in 1031 exchanges, multi family and other investments as well as

residential real estate transactions.I

have a vast amount of knowledge and experience from becoming a broker in 2002.

I owned and operated my own boutique company for 10 years. I am well versed in

the full scope of real estate from the rules and contract to the daily

functioning of a company. I now enjoy

working for Century 21 Arizona Foothills as an Associate Broker and focus on my

client's needs alone. I enjoy making sure your transaction is more than that

and a great and rewarding experience. My goal is to not only have you love your

home or the outcome of a sale but too have the process be relaxed and

enjoyable.I

like to be sure that you are treated with upmost respect and keep integrity as

first and foremost. I have, in addition

to the Associate Broker designation One that is called "At Home with Diversity"

which is focused on other cultures and understanding what is important to

people from other places. It

has helped me with working with people whom have came from abroad. Very

Interesting. I as well, have a lot of creativity and vision. I spent 15 years

in the construction industry prior to real estate and have continued to

remodel, fix and flip and assist clients with ideas and contractors to create

the result in their home that is desired. I feel that I have a good eye for

decorating and style. My

primary areas I cover are Scottsdale, Paradise Valley, Carefree, Cave Creek,

Arcadia and North part of Tempe.I

try and stay North of Tempe Town Lake to be efficient with my time. I as well

have an assistant, and if my time is needed in two places at once, or we simply

need more realtor power there are two of us. So if you give me a chance, I will

do my best to make your transaction the best possible outcome every time ! Thank

You !