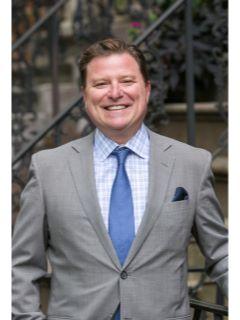 Personal Profile
Serving Hudson County and the NJ Gold Coast, Joe Stingone has 10 years real estate experience including residential sales and leasing, project marketing, property development, investment properties and commercial leasing.

Consistently acknowledged for his sales achievement, Joe Stingone has achieved the Century 21 Pacesetter Gold Level Award 2007-2012, and the Century 21 Masters Program Awards in 2007, 2008, 2011, 2012, 2013, 2014, and 2015.

Growing up in a family of Real Estate professionals, Joe has had plenty of exposure to the industry. After graduating from the University of Florida in 1992, he focused on honing his sales and marketing skills working for both established and startup software and consulting firms here in the NY Metro area.

A Floridian born and bred, Joe decided to call the Hoboken area his home in 1993. Living here gives him an in-depth knowledge and appreciation of the Hudson County Real Estate market. In addition, Joe's corporate experience has lent itself well to the rigors of the current real estate market. With his energy, patience and persistence, he will not rest until the job is done to his clients' satisfaction.