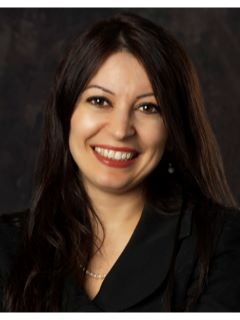 Personal Profile
Designations - ABR

Real Estate Area of Expertise - Residential, Commercial

Market Specialization - Chicago, Surrounding Suburbs

Education - Associate Degree in Marketing and Accounting, Acredited Buyer Representative courses, and Certified Residential Specialist courses

Luminita - Portrait of a real estate Professional

Luminita Ispas is one of the most dedicated and committed real estate agents in the Chicagoland area. Century 21 SGR has been doing business in Chicago and Suburbs since 1989 and has grown to one of the most successful real estate companies. Luminita Ispas is a important component of our team.

Luminita earned an Associate Degree in Accounting and Marketing. In addition to English, Luminita is fluent in Romanian. She not only handles all the technical aspects of your real estate purchase or sale but also looks after your personal concerns. Luminita is an excellent listener and is fully committed to providing exemplary service to every customer and client.

Luminitas training includes special real estate courses in Real Estate Investments, Financing, Property Management, Economics, Marketing, Legal Aspects, Exchanges, Real Estate Practice, and Creative Financing.

We are fortunate and proud to have Luminita Ispas associated with our sales staff. Luminitas customers and clients continually comment on her warm personality and personal commitment in making their real estate transactions a seamless experience.

If you are looking for Professionalism, Integrity, Experience, Knowledge, Sincerity and Personal Service in a real estate agent, Luminita Ispas has them all.

If your future requires counseling in the purchase or sale of real estate, we highly recommend you contact Luminita at our office or call her at 773-392-2906.