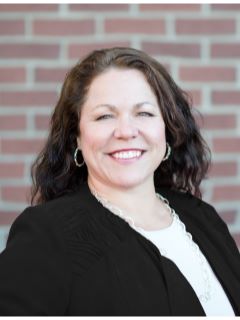 Personal Profile
Hello, my name is Lynn Chandler. I am happy to bring my numerous years of real estate experience to the Tri-Cities to assist you, your family, and your friends with your real estate needs. When looking to relocate back to my home state of Washington I had many options. I chose the Tri-Cities because of its safe and small town feel, its great weather with four TRUE seasons, and its friendly and welcoming environment. I am honored to call the Tri-Cities my home. I am passionate about what I do and I look forward to making your home buying or selling experience as smooth and seamless as possible.

Lynn comes to the Tri-Cities with a vast real estate experience as she has sold over 600 homes in her 8 years of real estate experience. Whether working with a first time homeowner or homeowners who are on their third home buying or selling venture, Lynn brings a genuine and personal interest in helping her clients find the right home. She possesses several years of experience in the home building process and understands the intricacies of the resale experience as well.

Lynn also brings with her a professionalism that is top notch. She has worked in the corporate world for several years and has held leadership and management posi1ons throughout her career. Lynn came from humble beginnings and is the first in her family to graduate from college. But she didn't stop at a bachelor's degree; Lynn has also earned a master's degree. She is a down to earth, hard working person with discipline and a strong code of ethics and values. She listens. She sees every experience as an opportunity to succeed - crea1ve problem solving is her middle name. Lynn will work to earn - and keep - your respect.

Lynn has a very fulfilling personal life as well. She is happily married and enjoys spending 1me with her family watching "Family Movie Night," and is heavily involved in her kids' school and sports ac1vi1es. Lynn enjoys family camping trips, too, and is already planning for next year's Great Adventures!