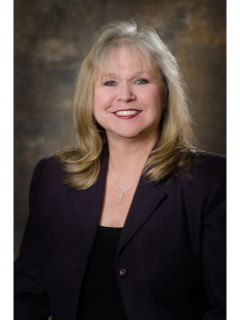 Personal Profile
When you are buying or selling property in today's challenging real estate market, it's important to have confidence in your real estate professional. My commitment as your local REALTOR® is to provide you with the specialized real estate service you deserve.

When you are an informed buyer or seller, you'll make the best decisions for the most important purchase or sale in your lifetime. That's why my goal is to keep you informed on trends in the marketplace using the latest statistics in your local area.

As your REALTOR®, here's what you can expect from me:

EXPERIENCE

I have been a licensed REALTOR® since January of 1995 and have seen the best and worst of times in real estate. I am affiliated with one of the very best offices in the Lake County area and the continued training and support I receive is invaluable to both me and my clients.

With the kind of know-how and experience that comes from many years of marketing and selling real estate, you can rest assured that I can handle the most complicated real estate transactions. I pride myself on my ability to put together smooth, trouble-free transactions. I firmly believe in the old saying; "Where there's a will, there's a way"!

COMMITMENT

In order to do a phenomenal job for my clients, it's important to stay updated to the ever-changing laws and conditions that impact the real estate market. I continue to attend real estate classes and seminars that help me keep abreast of important changes that ultimately affect my clients.

HARD WORK

As a full-time agent you can be guaranteed that I will be working around-the-clock to sell your home, or help you find your dream home. Networking, prospecting, designing eye-catching flyers and brochures of your home is just a small part of the service you can expect from me. I guess you can say my priorities are simple. They're yours. If it's important to you, it's important to me!

ENTHUSIASM

It's important to hire a REALTOR® that shares the same amount of enthusiasm about your home as you do. You can't sell something if you don't believe in it. You can count on me to stay upbeat throughout the entire process. And, because buying or selling a home can be quite stressful at times, you will need an agent who can keep you emotionally balanced. That's me!

INTEGRITY

I believe that being a good REALTOR® means more than just selling homes. It's about people, families, and their hopes and dreams. It's about a relationship based on trust, knowledge, and expertise. My clients can be assured that I will always go that extra mile to make their experience the best they ever had. After all, Your success is also my success!

RESULTS!

As a local area REALTOR® with extensive knowledge of the Lake County communities, my objective is to work diligently to assist you in meeting your real estate goals. Whether you are buying or selling a home, you can remain confident that I will be with you every step of the way!

If you are considering buying or selling a home or would just like to have additional information about real estate in your area, please don't hesitate to call or e-mail me. It would be my pleasure to assist you in any way I can.

I look forward to hearing from you. Have a great day!