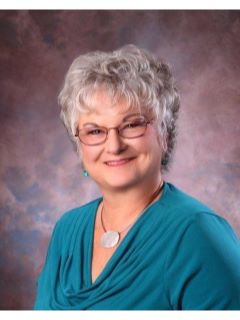 Personal Profile
I am married 30 years to David Snyder. We have 3 children and 3 granddaughters. I am Vice President of Snyder's Piano Service Inc. in Robesonia, which I own with my husband, Dave. In my leisure time I enjoy swimming, walking, singing, playing games, gardening & spending time with friends & family. I am very active in the community in which I live and my church community.

Education:

Graduate of Schlicher - Kratz Institute, Reading Area Community College, Montgomery County Community College, Weaver Airline School, Gwynedd Mercy Academy, ILM - Institute for Lay Ministry in the Catholic Church.

Awards:

Employee of the Month at TWA & Conrad Weiser High School

Designattion:

Realtor

Experience:

Chairperson for the Conrad Weiser Community Festival, Financial Chairperson for the 150th Anniversary of Robesonia, Advertising Executive for West Berks Crier

Specialty:

Residential Sales

Motto:

Helping to make your dreams come true!