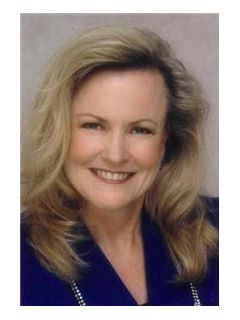 Personal Profile
Nancy Telford (GRI),(CG-REP) Broker Associate, of Century 21 Beachside has officially been awarded the Top Producing Agent in the entire San Gabriel/Inland Empire for 2003, 2004, 2005, 2006, 2007, 2008 & 2012 by the Century 21 Real Estate Corporation. Plus top 1% Worldwide for 2009, 2010, 2011 & 2012. Nancy is also consistently the Top Production & Top Listing Agent for the Inland Empire/San Gabriel Valley Beachside offices for the past 19 years and recipient of the Prestigious Grand Centurion Honor Society Award. (Top 1% in the Century 21 System Worldwide) This award is the highest sales level award for all Century 21 agents.In addition to numerous awards, only Nancy recently received the Top Investment Agent & Outstanding Quality Service Award for demonstrating her dedication in rendering the highest quality of service to the public. Eighty Five percent of her business is referrals from past satisfied clients Her outstanding production assisted families in over 100 closed transactions last year. CONDOS TO ESTATES.Nancy's commitment to her profession has given her the ability to provide exceptional personal service based on honesty, diligence, knowledge, a refined ability to listen, negotiation skills and a sincere interest in helping people meet their needs. Her superior performance has enabled her to consistently achieve the Top 1% Worldwide.Nancy has lived in the community for over 30 years She has taken numerous courses in Finance, Real Estate Law, Appraisals, Sales, Certified in Bank own properties & short sales, Certified Corporate Relocation Specialist, Graduate Realtor Institute (GRI) & Certified Green Real Estate Professional (CG-REP).Nancy has been affiliated with the Building Industry Asso. for many years, Member of Calif. Asso. Of Realtors, Citrus Valley Board of Realtors and National Asso. Of Realtors.

Creating A Pattern Of Historical Success In California Real Estate

Few real estate agencies can boast of the pattern of success that Century 21 Beachside can. Lead by Nancy Telford, a top producing and award-winning real estate agent, Nancy consistently provides the highest level of service to both buyers and sellers with California homes for sale. Nancy Telford has also been awarded consistently for the prestigious "Quality Service Award" which is determined by surveys sent to clients after Escrow closes.

All surveys must be positive for the recipient to receive this hard to achieve award.

Help For All With California Home Sales

Whether you are a retiree, a growing family, single, professional or couple, the experience of Nancy Telford at Century 21 will be one of the greatest assets to you in all of your California real estate transactions. Nancy has provided a variety of real estate services for the California Foothills region, extending out to surrounding communities. Proof of this success comes from Nancy's in-house rate of recurring clients and client referrals (proud to boast of an 85% referral business!).