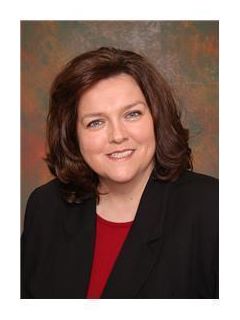 Personal Profile
Paula Yeley received her Real Estate education 12 years ago from Hondros College in Columbus, Ohio. As a real estate agent, Paula has received many awards from the Ohio Association of Realtors and Century 21.

Paula is very detail-oriented and works diligently to ensure a smooth closing for her Buyers and Sellers. If you are a first-time home buyer, relocating, down-sizing, or needing more space, Paula will strive to ease the process and help you reach your individual housing needs.

Paula also has many years experience in the area of home construction, as her husband is a residential contractor. She provides her clients with valuable knowledge and understanding of the various elements of a house.

She was the co-owner of a successful retail business for 8 years. She knows the importance of customer service and continues to provide excellent service to her real estate clients.

Paula is a proud mother and grandmother. She knows the importance of home ownership for families and our communities.