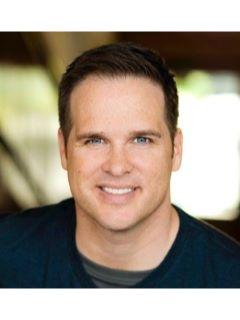 Headline
"I

make my clients feel like they are my only client. With quality, personal

service, I will make your home buying experience simple and enjoyable.
Personal Profile
I am an Air Force veteran originally from the Illinois. I spent my

enlistment at McChord AFB in Tacoma, 6 months of that term in Riyadh, Saudi

Arabia. I fell in love with the Tacoma area and decided to stay and make a life

here. I've lived in Gig Harbor for 25 years and have become an avid kayaker in

my spare time. The summers are amazing beyond compare. It's a quiet community

slowly becoming the hub of the Key Peninsula. I have worked a few jobs in my

time in Washington but this job makes me the happiest. I've been a Realtor for

just over 2 years. I came up with Rex Davison Dwellings because a dwelling is a

place that you feel safe and secure, someplace you love coming home to. I'd

love to help you find your dream home. And if you are serving here in the military

or about to PCS here, I can help you find a home that you will

enjoy during your time in the South Puget Sound.