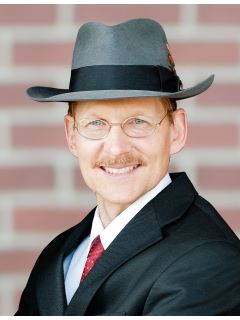 Languages:
English, Albanian
Personal Profile
Thomas (Tom) Mayhew has been a valued broker with Century 21 Tri-Cities since its inception. With a solid reputation for trustworthiness in every transaction, Tom believes in demonstrating his commitment to buyers and sellers from the first conversation to the last handshake.

Tom comes to the Tri-Cities via Venice Beach, California, where he was raised. A graduate of California State University, Tom also has accreditation in land surveying and related fields to years of professional experience in consulting for high-tech companies.

Tom's background also allows him to specialize in real estate transactions that may require extensive knowledge of unique circumstances. Purchase or sales involving multi-family or apartment units, land for multi-family properties, or 1031 tax exchanges all require someone with the knowledge to see these sometimes complex processes through.

When you're ready to explore what a top-performing real estate professional can do to guide you through buying or selling a property, Tom stands ready to demonstrate just how much value he will bring to your experience.