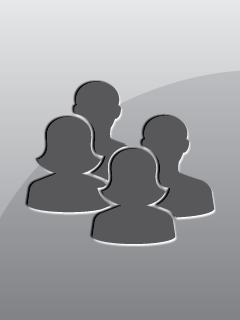 Personal Profile
Brokerage/ Development/ Investments/Property Management/LeasingAreas of expertise: Azeem Khan Direct Cell 312-501-3849 Title: Real Estate Sales ConsultantBrokerage/ Development/ Investments/Property Management/LeasingAreas of expertise: Downtown, Sout h Loop, West Loop, North Center, Streeterville, Gold Coast, Lincoln Park, Tri Taylor, Lincoln Square, Ravenswood, Uptown, Rogers Park, Roscoe Village

Azeem is a graduate of Northern Illinois University with a B.A. in Business Management and an AS in Accounting. He started his career in the corporate sales sector and was nationally recognized as one of the firms premier sales and account managers.

Seeking to fulfill his ambition to become a real estate professional, Azeem transitioned into real estate brokerage in 2003. Coming from a long line of commercial investors, developers, and land owners, he instinctively knew that real estate was his calling.

The Chicago Association of Realtors has recognized Azeem as one of the Top Producers in Chicago with over several million in residential and commercial sales between 2004-2011.

or his clients. He has introduced many clients to such upscale developments as Trump Towers, The Park Millennium, investor friendly multi use apartment buildings, foreclosure and distressed properties as well as many downtown condominiums.

Over the last several years, Azeem has also been awarded by Century 21 for his sales volume production and customer satisfaction level of over 99%. From working with first time home buyers to high-end savvy investors, his clients will attest to his dedication, unequivocal ethics, and knowledge. From identifying emerging neighborhoods on the brink of major appreciation in value, to negotiating highly leveraged investment deals, Azeem has proven his abilities to generate equity, profits, and rental income f

Azeem also owns his own firm AK Custom Homes L.L.C. The company has been recognized as one of the most reputable firms and has an outstanding reputation for Quality Service and Quality Construction. Presently Ak Custom Homes has several new construction projects underway ranging from high-end condominiums to magnificent single family homes. The firm specializes in building luxury new construction single family homes with state of the art quality, technology, and design at affordable price points in some o

f Chicagos most desirable neighborhoods. For more information check out the website at www.Akcustomhomes.com

If you are looking for a one stop source for all your real estate needs Azeem is your perfect resource. Some of his services include representing buyers, sellers, leasing residential properties, and working with investors. Azeems real estate network circle consists of over some of Chicagos top Real Estate Attorneys, Banks, Property Inspectors, Insurance agents, and Contractors. In simplicity not only do you get Azeem but you get an established professional team with him that helps make your real estate

transaction that much more enjoyable.

Azeem is a member of the National Association of Realtors, Chicago Association of Realtors and Illinois Association of Realtors. He credits his success and dedication to his family, customers, clients, and colleagues at Century 21 S.G.R. Inc. for their love and support. If you are in the market to buy, sell, or lease give Azeem a call today for your one on one consultation!