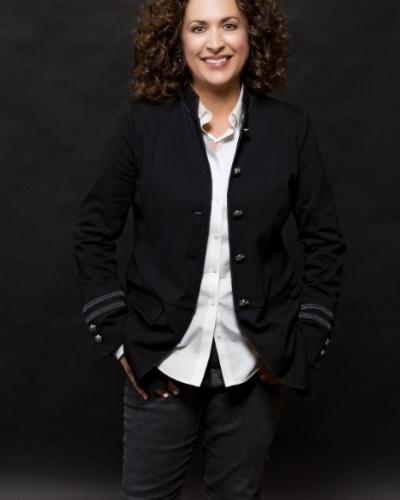 Christy Torian
National Vice President Field Services
Growing up as the daughter of brokerage owners in Texas, you could say that real estate is a family business for Christy Torian. Watching her parents drive success in their market at an early age gave her a unique insider perspective on the industry. As National Vice President of Field Services for Century 21 Real Estate, Christy is leveraging her robust experience to elevate the field services role from one often seen as an ambassador and tools training function to one centered on growth.
"My team is made up of real people with real experience and a passion for helping you grow your business," says Torian. "I'm inspired every day by the amazing things they do to go above and beyond for our customers. We are committed to uplifting every broker owner on their personal business journey and leading them on a path towards success."
In her role for the CENTURY 21 brand, Christy focuses on driving growth through market optimization and franchise retention. A knowledgeable and passionate brand advocate, she understands the importance of reinforcing and building relationships with the global brand's network of affiliates to ensure that CENTURY 21 remains the brand of choice for their business. Her goal is to optimize brand engagement and support the productivity and profitability of the many great CENTURY 21 affiliated brokerages across the network. She understands that delivering extraordinary is a customized experience – it is not a one size fits all value proposition.
Prior to taking on the National Vice President role in 2022, Christy served as CENTURY 21 Vice President of Growth and Development for the Western Region where she led brand growth and franchise development across 21 states and territories. Christy brings with her a wealth of real estate franchise experience having served in franchise leadership roles for top brands including ERA Franchise Systems, RE/MAX and Realogy (now Anywhere Real Estate Inc.) as well as finance and operations roles with Edward Jones and Jackson Hewitt Tax Service.
From early on in her career, Christy noticed a lack of support and resources for younger professionals and women in the industry. This led to a passion for helping to create career paths for marginalized groups and an active role today in the Anywhere Real Estate 'What Moves Her' campaign. Her goal is to help all real estate professionals be comfortable in their own skin, in who they are, and allow them the freedom to contribute and grow.
Christy lives in vibrant Denver, Colorado where she enjoys all the beauty and fun the state has to offer.