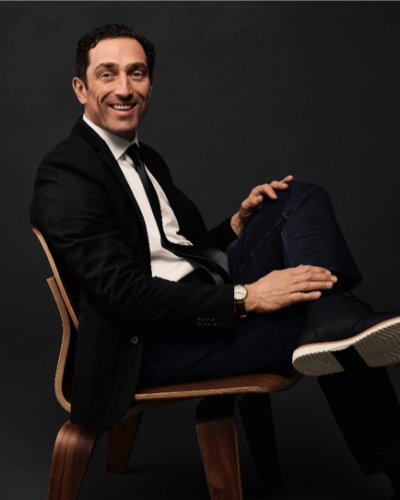 Michael Miedler
President and Chief Executive Officer
Mike believes the emotional connection a buyer has with their home and the memories they make while living there is what makes homeownership so special. Appointed president and chief executive officer for Century 21 Real Estate LLC, a wholly owned subsidiary of Realogy Holdings Corp. (NYSE: RLGY) in January 2019, Miedler leads the iconic C21® brand and the organization's approximately 14,250 independently owned and operated offices and more than 155,000 independent sales professionals in 86 countries and territories worldwide
"Delivering an extraordinary experience is all about trying to set a positive tone and projecting the passion you have for the customer's ultimate success early in the relationship. Success in real estate comes down to two factors: taking care of and valuing the customer."
A 20-year plus veteran with the CENTURY 21 brand, Miedler is a leader in residential and commercial real estate franchising, brokerage, and management, and understands the important role the international markets play in expanding the brand and the System's growth opportunities. Mike recognizes that buying and selling a house can be the most complex transaction a person ever makes, which is why he is so passionate about helping Century 21's more than 129,000 independent sales professionals defy mediocrity every single day as they transform the homebuying process from just a transaction to an extraordinary experience for their clients.
Miedler previously served as global chief growth officer (CGO) of Century 21 Real Estate LLC. leading the Franchise Sales team with a focus was on capturing share in emerging and diverse markets as well as senior vice president overseeing brand development and market share strategy in the U.S
Before joining Century 21, Miedler was managing director for ONCOR International, one of the world's largest commercial real estate networks where he facilitated commercial real estate transactions across the U.S. and around the globe.
Miedler has served as a volunteer to the Junior Achievement program in New Jersey, and as an executive sponsor of the Realogy NextGen employee resource group. A graduate of West Chester University of Pennsylvania, Mike prides himself on living an active lifestyle, which includes everything outdoors like swimming, running, snowboarding or just the park as long as it's with his wife and four daughters.