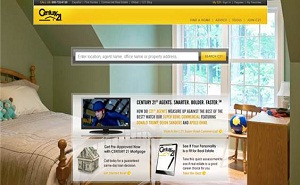 According to metrics recently produced by Comscore, traffic to the CENTURY 21 website, CENTURY21.com, is up 40% year over year through April 2012.  This number not only outpaces the growth rate of all other real estate franchise websites, but it surpasses the growth rate for Realtor®, Zillow and Trulia for the same time period. Now that is Smarter. Bolder. Faster.SM!
The website has received several enhancements in 2012 including: smart search, an interactive mapping interface and the availability of Real Estate Networking (REN) listings. REN listings provide a unified search experience across listings from various brands and over 370 MLSs.
"CENTURY21.com remains the major point of entry for consumers conducting real estate research through our brand," said Bev Thorne, chief marketing officer, Century 21 Real Estate LLC.  "Traffic to the site is up over 40% year-over-year and this growth translates into additional opportunities for our brokers and their agents."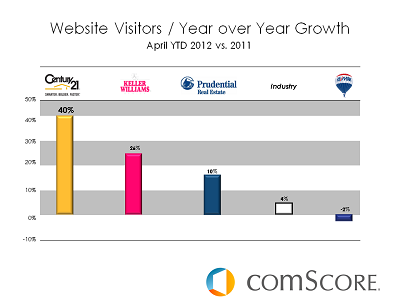 In addition to the enhanced site capabilities and an improving real estate market, the success of the brand's advertising campaign during high-profile events such as the Super Bowl, the Preakness Stakes and Belmont Stakes horse races, the 2012 Summer Olympics, and the brand's sponsorship of the men's and women's U.S. Soccer teams have contributed to the rise in traffic to CENTURY21.com.
What feature do you like most about CENTURY21.com?