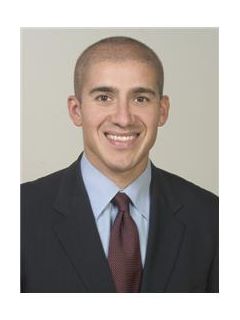 Personal Profile
A lifelong Chicagoan, Armando received his Bachelor of Science in Accounting from the University of Illinois at Chicago. Real Estate has been one of his passions for the last 8 years. Prior to joining Century 21 S.G.R., Armando was the director of finance at Jones Lang LaSalle, an international commercial real estate firm.

He managed a 70 property, 3,500,000 square feet real estate portfolio for ComEd in addition to providing due diligence, process improvement, and benchmarking analysis for McDonalds, Harris Bank, Citibank, Hewitt Associates, and others. Looking for a morepersonal connection to real estate, he joined Century 21 S.G.R. in 2004 to pursue residential sales which he thought would allow him to make more of a difference in peoples lives.

Armando brings his complex business background, analytical skills, passion, and positive energy to his clients. His love for the city and urban living is evident in his knowledge of emerging neighborhoods and their attributes. As he has said "I love thistown and truly appreciate the character of each neighborhood.

He sees obstacles as an opportunity to demonstrate his value and always has his clients best interests come first. His problem solving and analytical skills gained in his career are evident during each phase of buying and selling a home, including marketing the property effectively, matching the right property with the right buyer, negotiating the contract, and ensuring an efficient, hassle-free close.

He attributes his success to high ethical principles, having a plan and willingness to constantly make adjustments along the way. Armando is also a commercial and residential property manager as well as controller of Operation Homelink, a non-for-profit organization devoted to providing free computers to the families of our soldiers serving around the world.

Armandos other passions are his family, baseball, jazz/blues, traveling, and beach volleyball. When not working, youll catch him around town at restaurants and North Avenue Beach.

If youre looking for a full service, highly skilled, and results driven Realtor with a positive attitude, look no further and give Armando a call!