It's finally football season! Time to get the "man cave" in good shape for watching football. Setup your "man cave" with the technology you need to see and hear every single touchdown.
Here are five gadgets every "man cave" needs.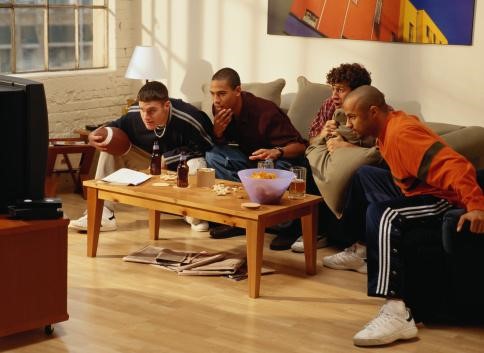 1. A Big Screen TV:Score some points when you host fantasy football, game nights, or movie nights. Project the big game on a big screen.
2. TV Wireless Headphones: Watch the game as loud as you want with wireless headphones. You'll be able to hear every call – without disrupting the rest of your family.
3. Mini Fridge: Keep your favorite beverages within arm's reach. Use the top of the mini fridge to store chips, popcorn, jerky and other snacks.
4. A Massage Recliner: Kick back and relax while you watch the kickoff. Some recliners have a built in massager or a built in cooler. Add a large couch and you and your bros will have room to chill.
5. Grill: You've got a beverage and snacks, and now you need some grub. In an ideal maniverse (man-universe) you'd have easy access to the patio and your outdoor grill. If this isn't the case in your man cave, you can buy a small grill for making burgers or burritos.
Now all you have to do is call up your friends and invite them over to your place. You'll love having an area of the home to truly call your own. Crush some beverages in the comfort of your macho (and hi-tech) "man cave."