Michael Beal of CENTURY 21 Beal, Inc., College Station, Texas, asks:
Many customers feel overwhelmed when they move into a new house. Is there an easy way to tackle it— and make a house feel like home?
So you've just moved into your new home. It's a clean slate full of exciting possibilities. But for many people this euphoria can often dissolve into emotional overwhelm. Knowing where to start can help you move forward with more confidence.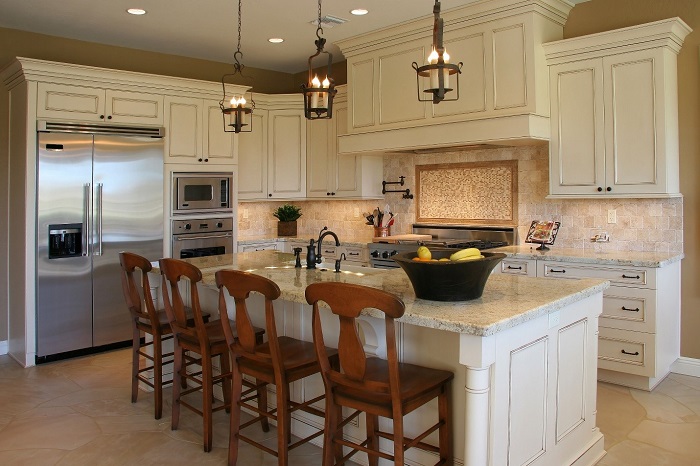 Here's what I advise my clients:
Start with the kitchen: Most of us have to eat at least three times a day. But really think about how your food prep might change from one house to the next. How much do you REALLY entertain? Did you buy the fish poacher or the meal sealer 10 years ago and only use it once? If so, don't let it take up valuable space. Rule of thumb? You should work the hardest to reach things you only use once in a while, reserving closed storage areas at arms' length for things you use every day.
Color your world: Before you go any further, think about paint color. It's the cheapest and easiest way to completely customize your home to your new style. While things are still in boxes, and before you buy new furniture, let paint do all the heavy-decor-lifting first. It will also help crystallize your new design theme before you go shopping for your new pieces.
Next tackle your bedrooms: Because these are the vital spaces to our well-being and where we begin and end every day, don't save them for last. Often simply out of ego we tend to get the entertaining spaces done first. They then sit there hardly used while the bedrooms remain in an upheaval.
Consider the closets: If you were fortunate enough to have a walk-in closet in your last house, but were still challenged with it filling up too fast, think about getting an armoire for the bedroom. It's a great place for men to put their suits and business attire, leaving more space for "her" in the walk-in closet. No sense in you bumping into each other every morning, fighting to get dressed.
CHRISTOPHER LOWELL, an Emmy Award winning interior designer and TV host, is known for doable design advice and simple ideas that net stunning results. Log on to Christopherlowell.com to learn more.