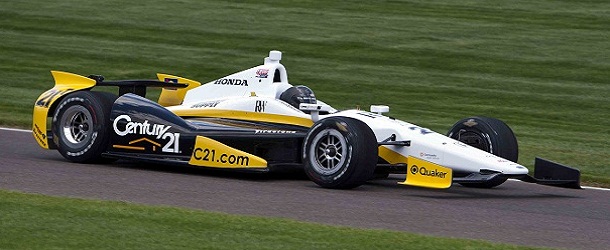 On Saturday May 11th the Indianapolis Motor Speedway opened for Indy 500 practice. The CENTURY 21 IndyCar was revved up and ready to go! Come with us as we take you behind the scenes for all the action at the track.
The Sarah Fisher Hartman Racing team began the week by making sure the car itself and driver Josef Newgarden had everything necessary for a successful practice.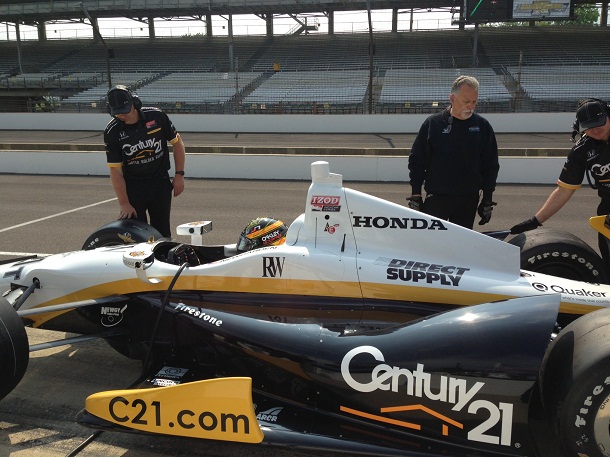 Josef climbed into the driver's seat, helmet and firesuit on, ready to rock.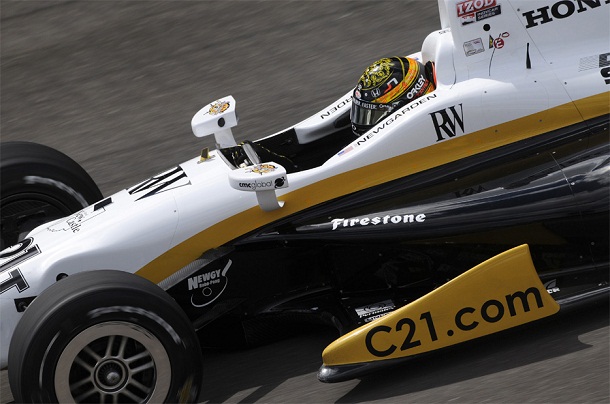 He zipped around the speedway, an exciting preview to the live action we'll witness on race day, Sunday May 26th.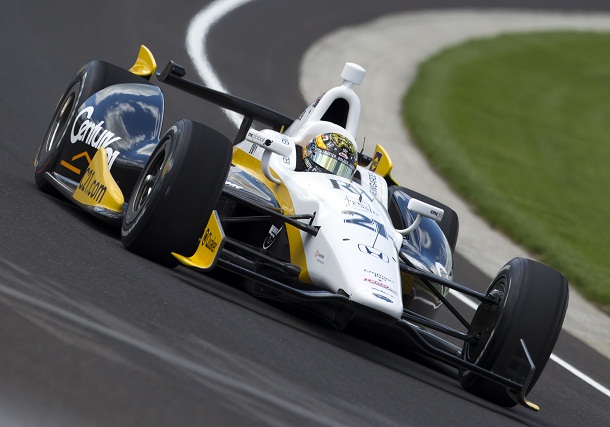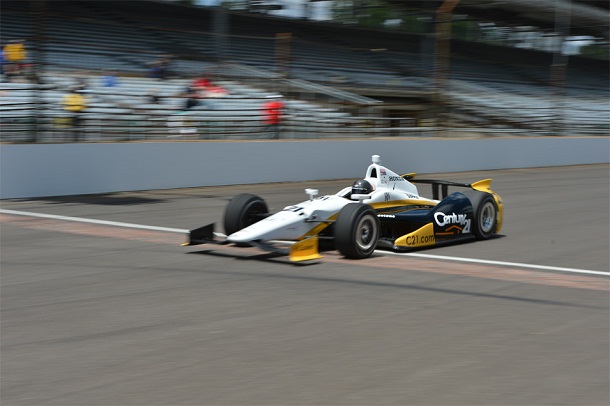 Post-practice, Josef met with IndyCar fans, smiling, shaking hands and posing for pictures.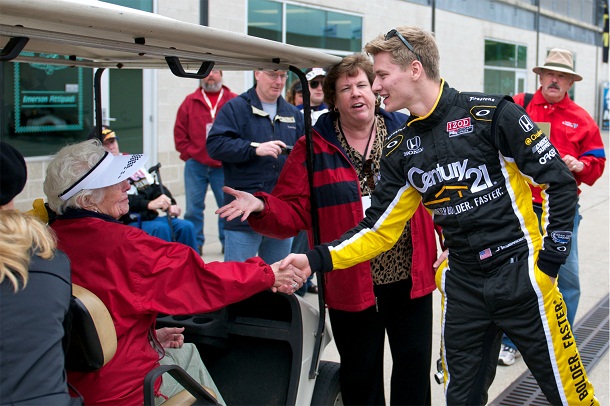 Quite the comedian, Josef always keeps us laughing.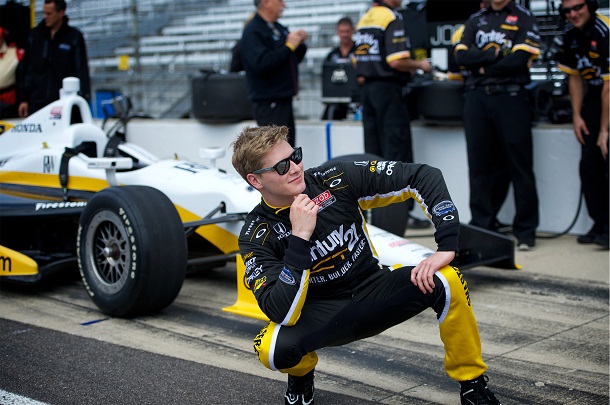 When Josef and the Sarah Fisher Hartman Racing team head home after practice, the Smarter. Bolder. Faster. IndyCar rests in its own branded garage. Check out the signage over the doors!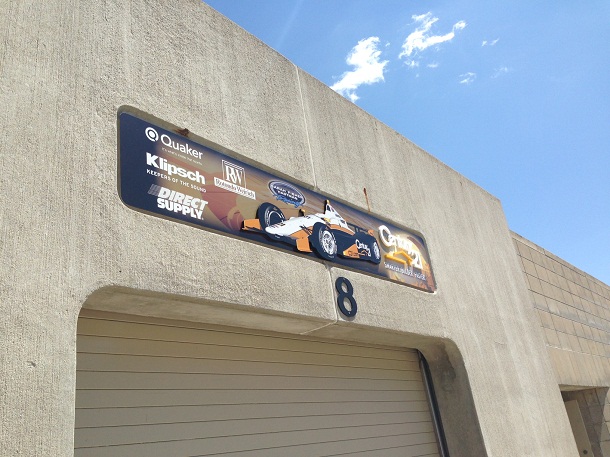 To keep up with the CENTURY 21 IndyCar, be sure you are following the brand on Facebook and Twitter. For those on Twitter, follow all things Indy 500 on the hashtag, #C21Indy500.