Duncan Bravo of CENTURY 21 All Moves has found himself the go-to agent for luxury listings in Los Angeles. After listing a home for the family of J. Paul Getty, Duncan's phone is now ringing off the hook with referrals from new clients looking to sell their high end homes.
His most recent listing, which has been on the market only one week, is the home at 19974 Sischo Drive in Topanga, CA, just minutes from Malibu.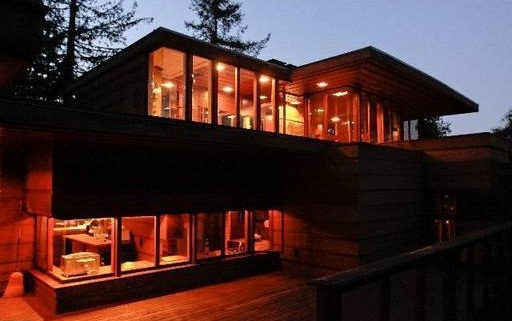 The home was designed by architect W. Earl Wear who loyally subscribed to the principles of organic architecture as developed by legendary architect Frank Lloyd Wright. Wear studied Wright's work extensively and personally visited nearly every one of Wright's built works. Wear was a resident of Malibu and Topanga for 33 years where he designed several unique organic homes. This home, originally named the Anderson Residence, was his first commission in Topanga. He lived just up the street while he designed and built this house.
Frank Lloyd Wright believed that homes should bring the outdoors in. As such, Wear designed the house to use many natural elements. It also has floor-to-ceiling windows in many rooms, providing stunning views as far as the eye can see.
The Frank Lloyd Wright tenants of organic architecture also include making furniture part of the home's structure. As you can see in the listing photos, many rooms in this home have furniture that is built in.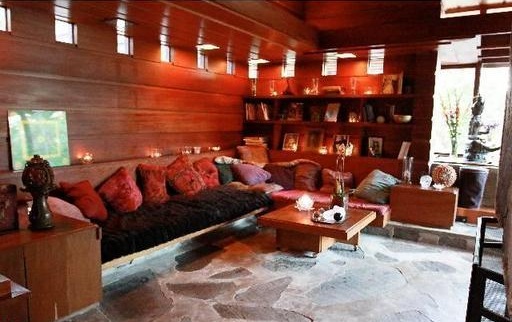 The house sits on a 40,000 square foot lot. The town of Topanga is in the Santa Monica Mountains, borders beach front Malibu and is right off the Pacific Coast Highway.
"There is a big appetite in Los Angeles for these types of high style, architectural homes," said Bravo. "This property beautifully reflects the style and design of Frank Lloyd Wright. It's tremendous. You really have to visit it in person to get the full experience."
To book a showing at this incredible home, please contact Duncan at DBravoCentury21@aol.com.