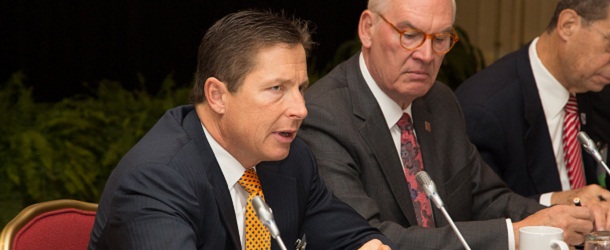 CENTURY 21 CEO Rick Davidson was recently installed as the Chairman of the Easter Seals International Board of Directors. Easter Seals is the dedicated philanthropic partner of the CENTURY 21 brand. Through this partnership, CENTURY 21 System members have raised $106 million dollars in support of Easter Seals.
We sat down with Rick to discuss his new role on the board, his commitment to Easter Seals and why he's encouraging all System members to get involved with their local Easter Seals chapter.
C21: What made you decide to get involved with charitable initiatives like Easter Seals?
RD: Giving back is one of the most important responsibilities we have and the work Easter Seals is doing in the community is extraordinary. From veteran services, to autism, to brain health and working with people living with disabilities, Easter Seals is an organization that delivers on its promise.  Who wouldn't want to be involved in such an awesome endeavor?
In addition to my responsibilities as Chairman, Easter Seals International Board of Directors, I have been a Big Brother through Big Brothers and Big Sisters to a wonderful young man named Robbie for the past six years.  What an incredible relationship we have!
C21: How does your leadership positively affect the philanthropic efforts of the CENTURY 21 System?
RD: There is no better way to demonstrate leadership than leading by example.  The passion I have for Easter Seals is clear, and as CENTURY 21 System members who get to know me, see first-hand my dedication and commitment to the organization. They know it's genuine.  This passion to help others can be infectious, and it only adds fuel to our culture of giving. Did you know that as an organization CENTURY 21 has raised over $106 million for Easter Seals?
C21: Tell us about how your involvement with Easter Seals has affected you on a personal level?
RD: It may be somewhat selfish, but volunteerism makes you feel good. The work I do on behalf of Easter Seals is rewarding and beneficial to those who receive our services and their families who count on our support, but it also means a great deal to me personally to be able to give back in some small way to the community.  In the three short years since I was introduced to Easter Seals and its mission, I have to say that I have come to love this organization, its mission, its international headquarters' team members, the affiliate leadership, and all of the care givers who provide the hands-on, high-quality service these children and adults with disabilities; our veterans; and those with special needs deserve and so desperately need.
C21: What are the benefits for CENTURY 21 System members of getting involved with Easter Seals or other charitable initiatives?
RD: Giving back to the communities where we live and work is one of the most important things we can do.  In addition, it's good business.  Volunteering for any charitable or philanthropic organization can help you advance both professionally and personally, and it provides an opportunity to build relationships and develop new skills.
Bottom line, getting involved just plain feels good!  Easter Seals has been helping families for nearly 100 years, assisting more than one million individuals and their families annually at more than 550 Easter Seals service sites across the country. The benefits for CENTURY 21 System members and anyone who gets involved may be seen first-hand through all of the services Easter Seals provides at the local level. I encourage everyone to visit an Easter Seals service center and see the difference they are making in the lives of thousands of deserving families across the United States and internationally.  Click here to learn more about the many services provided through Easter Seals.
C21: What are the key objectives you hope to accomplish in your new role as Chairman of the Easter Seals International Board of Directors?
The obligation of the Board of Directors is to help guide and direct the future of this organization; to help ensure that funds are available to deliver the services needed within the community, and to be careful stewards of those funds available as to maximize the impact on the community at large. My role will be to work with our Chief Executive Officer, Jim Williams and help to direct the efforts of the board to meet the strategic objectives of the organization.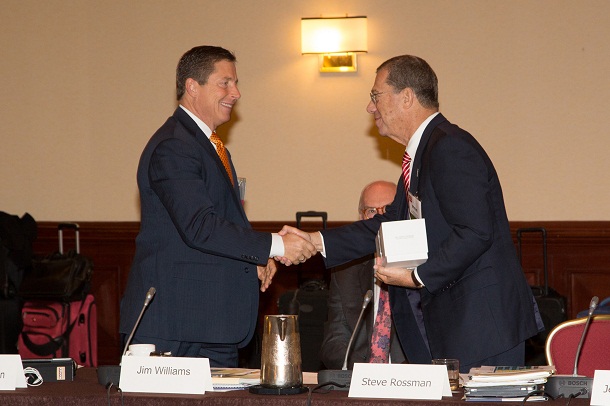 Easter Seals serves more than one million children and adults living disabilities and special needs.  The Board's and therefore my obligation is to help deliver on Easter Seals' mission:  to provide exceptional services, education, outreach and advocacy so that people living with autism and other disabilities can live, learn, work and play in our communities.
C21: To learn more about Easter Seals and how you can get involved in your local community, click here.