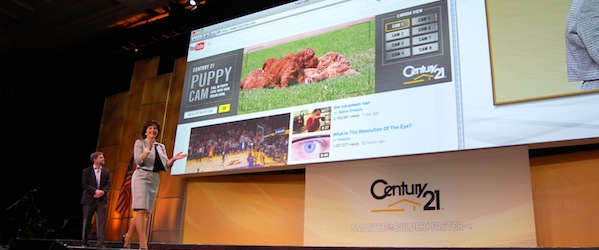 This afternoon at the Mirage Hotel & Casino in Las Vegas, NV, CENTURY 21 System members from across the globe gathered for the opening general session of the CENTURY 21 Global Conference.
First to take the stage was CENTURY 21 President and CEO, Rick Davidson. Rick shared the overwhelming year-over-year growth for the brand and goals for the coming year.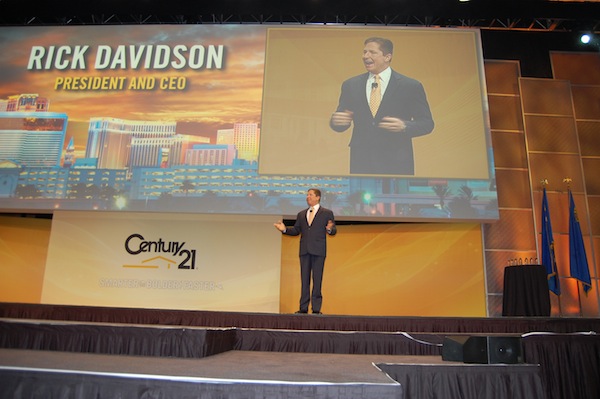 He spoke to the audience about the themes of this week, "Sell Like a Champion" and "Unlock Your Potential." After sharing his personal strategies for challenging himself to be Smarter.Bolder.Faster. each day, he urged each and every System member to consider ways to do the same.
Next to arrive at center stage was CENTURY 21 Chief Marketing Officer, Bev Thorne.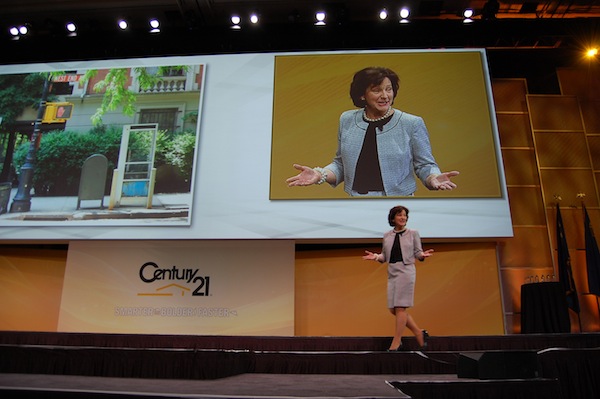 Bev shared the details on the brand's newly released marketing and communications tool, C21 Social Xchange.
C21 Social Xchange includes a partnership with Google, offering CENTURY 21 System members access to Wildfire, powered by Google, and Google Ad Words.
Sam Sebastian, director, local, at Google, took the stage to share his excitement about collaborating with what he called, "the boldest brand in real estate."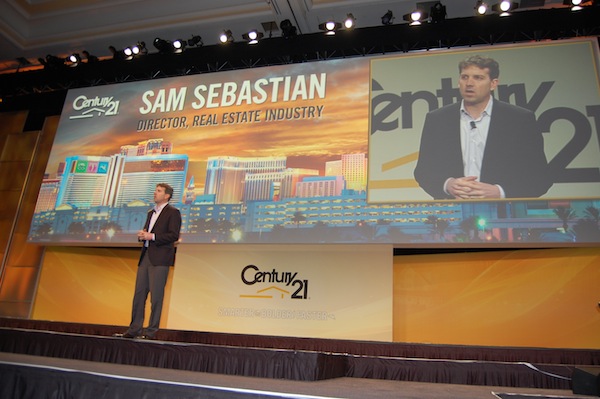 Also invited to the stage was Videolicious CEO Matt Singer. C21 Social Xchange provides CENTURY 21 System members the opportunity to shoot high quality marketing videos in a matter of seconds.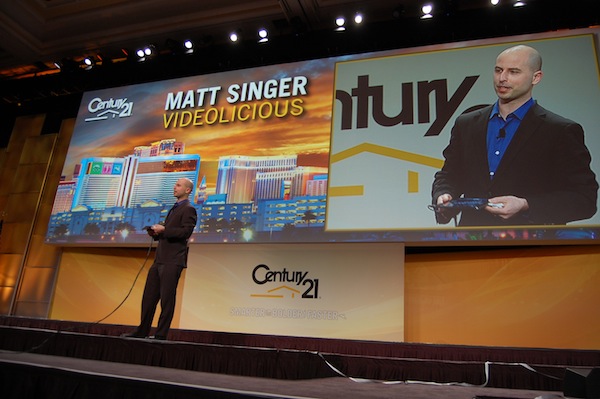 It's so easy, Matt even shot a video live, right there on stage!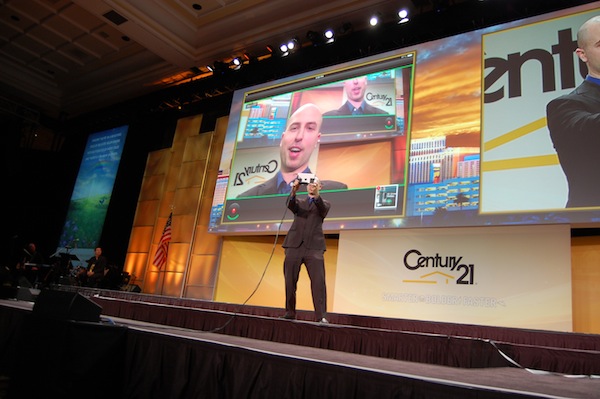 After the debut of C21 Social Exchange, Bev shared several other exciting announcements from the marketing team. For example, next week on Thursday, March 27th, the CENTURY 21 brand will take over the YouTube.com home page.
The audience was also able to watch the brand's 2014 television commercials, as well as learn about plans to put CENTURY 21 agents front and center during iconic media events this year and in 2015.
In closing, Bev and the entire marketing team shared a video thanking each and every CENTURY 21 System member for inspiring the brand staff to do their best every day and continue to find new ways to support and showcase the talent of the CENTURY 21 System.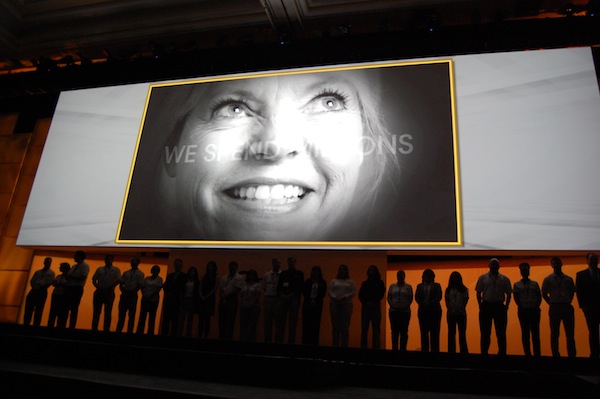 All photos included in the video were taken during Global Conference registration on Sunday.
If you were not able to join us in Las Vegas this year, we will be sharing announcements and photos here on the blog each day. You can also follow all the action live on Facebook and Twitter on the hashtag #C21GC.