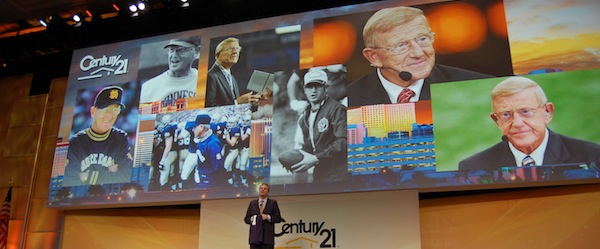 On the final day of the CENTURY 21 Global Conference, all attendees gathered in the afternoon for the closing session. Kicking things off in grand style was the annual Centurion parade.
The top producers from all around the world were recognized for their achievements in the past year.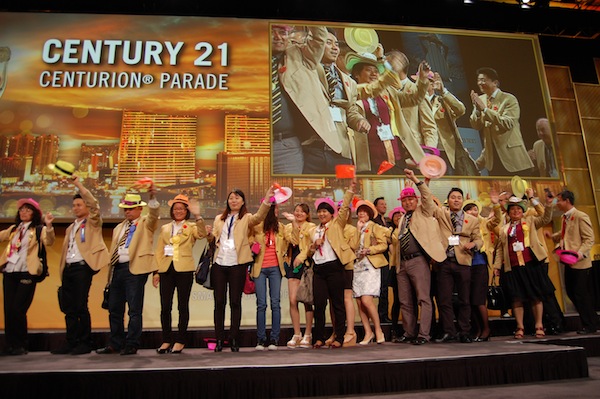 The international Centurions showed great pride for the countries they represent, many carrying flags or wearing custom made jackets, t-shirts, baseball hats, pins and more.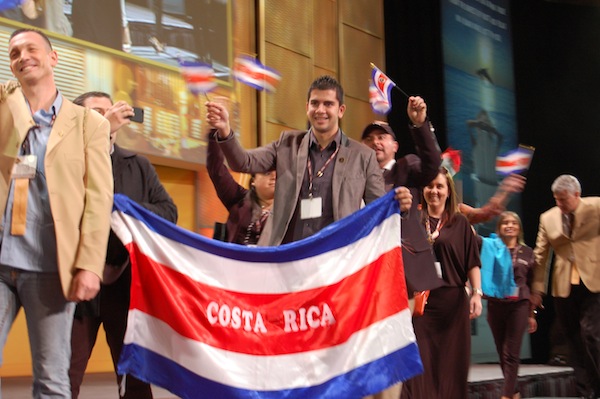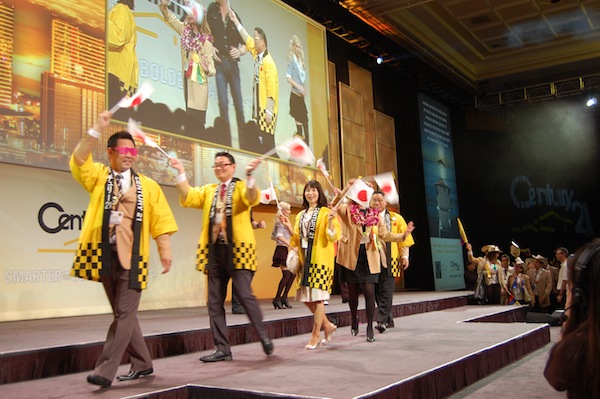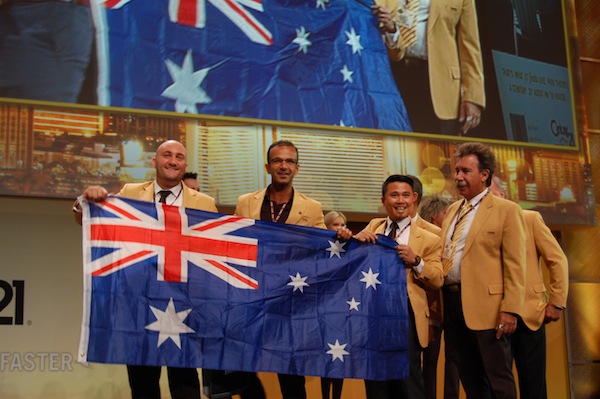 After the parade, Chief Operating Officer Greg Sexton took the stage to talk about the week's theme of "Unlocking your potential." He shared his personal health and wellness journey and touched the whole audience with his candor.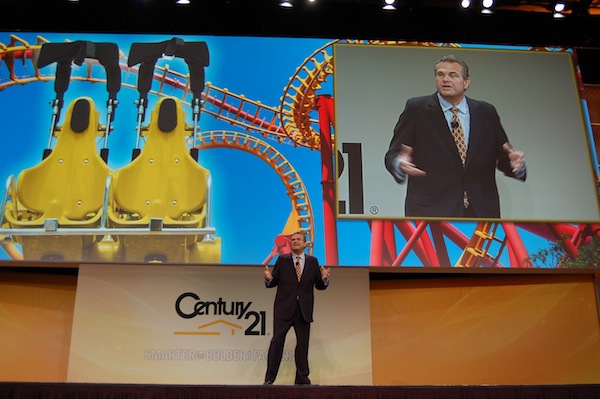 Moving into the professional development portion of the afternoon, real estate guru and beloved speaker Brian Buffini took the stage. Many CENTURY 21 brokers and agents have completed the Brian Buffini Peak Producer program and he received a very warm welcome.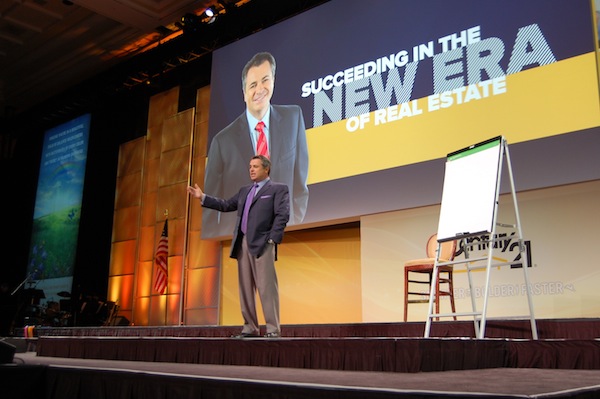 In his remarks Brian spoke about what it takes to be  the real estate professional of choice in today's market. He encouraged to the audience to imagine what could be possible if they lived their lives with no excuses.
Next to take the stage was legendary football coach, Lou Holtz. Lou gave the CENTURY 21 System five strategies for winning not only in real estate, but also in your personal life.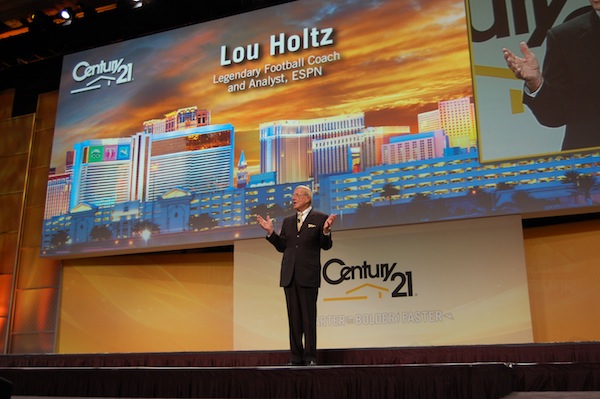 He spoke about the importance of trust and building your key relationships (a theme Chief Marketing Officer Bev Thorne also focused on in her remarks on Monday). He asked the crowed, "Without trust, what do you have?"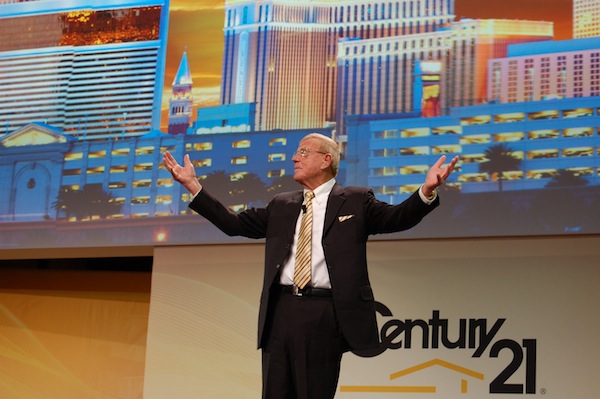 The entire room rose to the feet for a standing ovation at the close of Lou's speech. He truly energized all the attendees and helped each person to reevaluate his or her daily goals.
In closing, CENTURY 21 President and CEO Rick Davidson asked all the brokers and agents to head home from this Global Conference and put into action the ideas, strategies and tips they have learned over the past three days.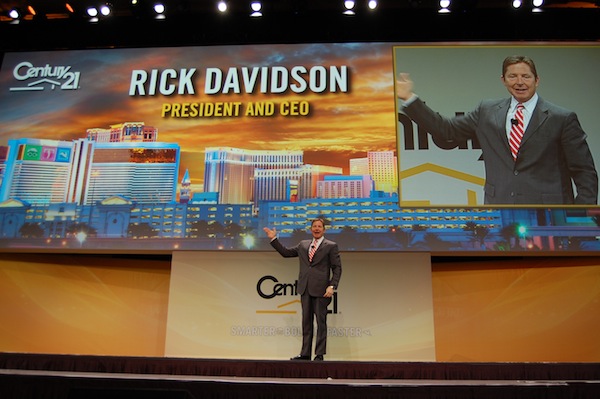 As attendees walked out of the closing session, the CENTURY 21 corporate staff flanked the hallway waving American flags in honor of next year's location – Washington D.C.
See you next year in the nation's capital!