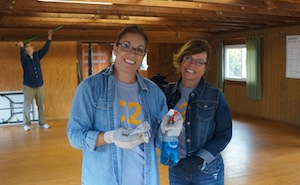 For the 12th consecutive year, Century 21 Real Estate LLC corporate staff members put aside their smartphones, conference rooms and normal business duties to spend the day working at an Easter Seals' camp facility, Camp Merry Heart.
Camp Merry Heart is one of the few camps that accommodate both youths and adults with disabilities. Easter Seals relies on the support of organizations like the CENTURY 21 System to make the Camp accessible to as many people as possible. Donations and volunteer are especially crucial to the camp to stay afloat.
Yesterday, 120+ CENTURY 21® professionals volunteered at the camp in Hackettstown, NJ, making repairs, painting, installing new amenities and helping with landscaping projects. In total, the company logged approximately 700 hours of volunteer time on the workday to Camp Merry Heart in order to get the facility prepared to open for the summer.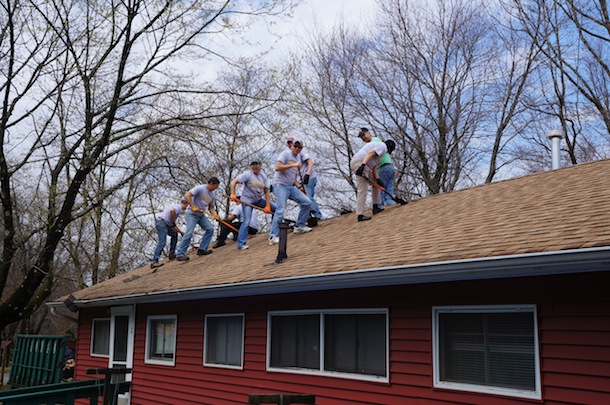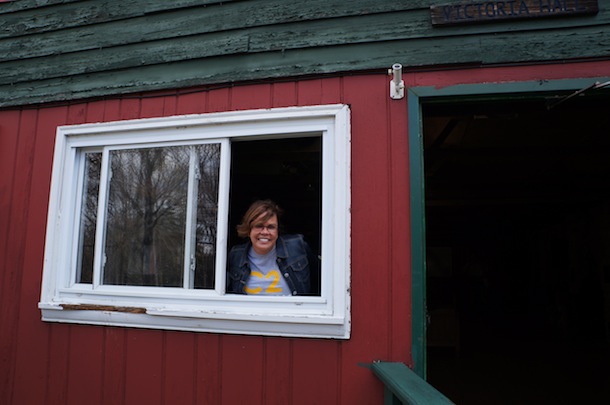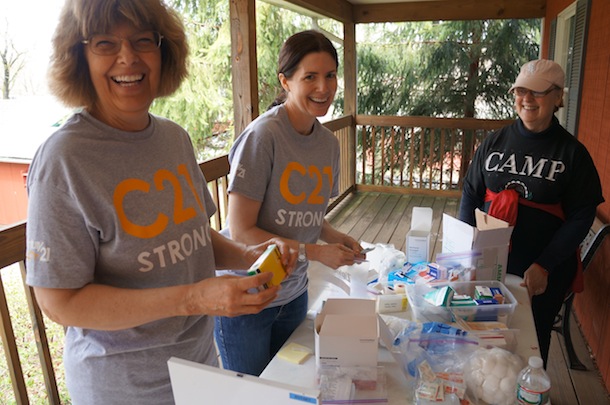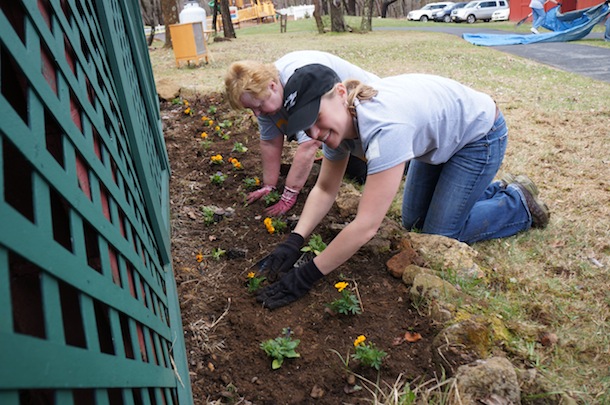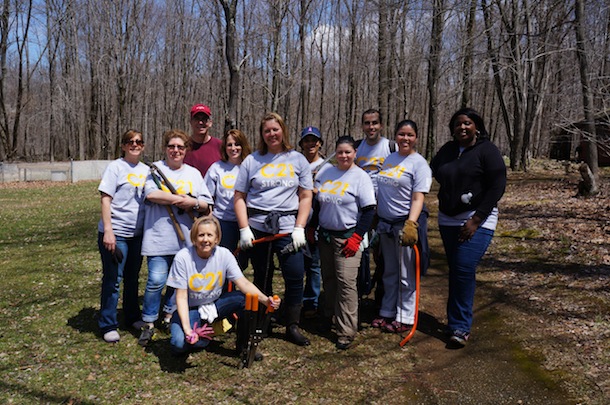 Easter Seals has been the philanthropic partner of Century 21 Real Estate LLC for 35 years. In total, the CENTURY 21 System has raised more than $108 million on behalf of Easter Seals. The annual volunteer day at Camp Merry Heart is one of many examples of how CENTURY 21 Real Estate contributes to the organization.
To learn more about how you can support Easter Seals, click here.