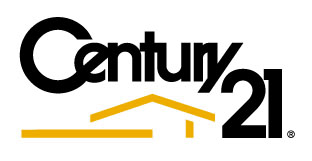 Today we are proud to announce the results of a third-party survey that shows consumers identified the CENTURY 21 brand as the "most respected in the industry." CENTURY 21 maintained its lead in brand awareness among consumers presented with a list of real estate organizations, a position it has held since 1999.
In the study conducted by global market research firm Millward Brown, the CENTURY 21 brand achieved 96 percent total brand awareness among consumers in the market to buy or sell a home in the past two years or in the next two years. The nearest industry competitor was five percentage points behind. The study also notes that the CENTURY 21 System remains one of the top recommended real estate agencies in Likelihood to Recommend and Future Consideration.
"The fact that CENTURY 21 was identified by consumers as the most respected real estate brand in the study is due to the hard work and dedication of our sales professionals," said Rick Davidson, President & CEO. "Our continued prominence in this brand study is a testament to our bold marketing initiatives designed to keep our agents top-of-mind with home buyers and sellers."
For more information on the Millward Brown brand awareness survey, click here.