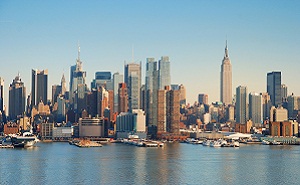 The CENTURY 21 brand is thrilled to announce that the company is now in New York City, the financial capital of the world.
Manhattan-based Metropolitan Residential Partners LLC is now CENTURY 21 Metropolitan. Co-founders Ryan Sherman and Doug Magid will operate both a residential and commercial division with 25 agents in all five boroughs of New York City and Long Island, with their headquarters located at 139 East 61st Street.
"Attracting to our international brand two leading real estate executives and a team of agents with a strong reputation of successfully navigating New York is a strong sign that our worldwide growth strategy is working," said Rick Davidson, CEO and President of Century 21 Real Estate LLC. "Ray and Doug's passion for customer service and knowledge of the real estate customer are important assets as they look to take over Manhattan."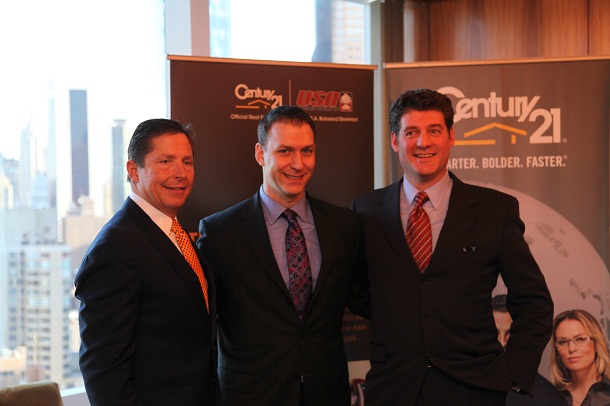 "My agents and I strive to set a new benchmark for customer service and satisfaction, not only in New York City but in the real estate industry," said Magid. "We are excited to join the CENTURY 21 system of like-minded offices and to tap into the company's best-in-class training, development and tools."
The CENTURY 21 Metropolitan team serves the buyers and sellers of the Manhattan area, specializing in residential and investment real estate. CENTURY 21 Metropolitan relies on referrals and testimonials and boasts a unique set of agent skills and expertise to suit all clientele needs.
"We want the public to realize what global exposure really can do to help them sell their homes," added Sherman, co-founder of CENTURY 21 Metropolitan. "The strength and global reach of CENTURY 21 provides unprecedented visibility. We want buyers everywhere to know that they have local real estate professionals they can trust in Manhattan."
Established in 2002 by Sherman and Magid, the principals of Metropolitan Residential Partners have a combined 33 years of experience. Designed to adapt to today's changing market conditions, CENTURY 21 Metropolitan focuses on state-of-the-art technology, real-time efficiency, and an unwavering commitment to customer service.
"Customer service and client satisfaction are the highest priority to us. We try to make every transaction a delightful experience," explained Magid. "We are excited to join the CENTURY 21 system of like-minded industry peers and tap in to the company's best-in-class training, development and tools like century21global.com. We're enthusiastic to transact business with our fellow global colleagues."
Like all firms in the CENTURY 21 System, CENTURY 21 Metropolitan will be independently owned and operated, and will now share the market power and benefit of affiliation with the world's largest residential real estate sales organization.
Welcome to the family, CENTURY 21 Metropolitan!