Each year NAHREP, the National Association of Hispanic Real Estate Professionals, announces their list of the Top 250 Latino Real Estate Agents.  We are proud to announce that the CENTURY 21® brand had more professionals rank among the top 10% on the NAHREP Top 250 than any other national franchise brand.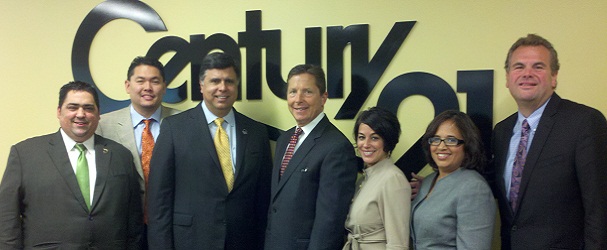 In all, the CENTURY 21 brand had two of the top five Latino Real Estate Agents, five of the top 25 and 22 of the Top 250 nationwide.
"The Latino community continues to be a driving force in the housing industry," said Carmen Mercado, Director of Diversity, Century 21 Real Estate LLC. "Our agents' and brokers' success within multi-cultural markets is a core focus for our brand and our strong presence in the NAHREP Top 250 is a testament to that commitment."
Marty Rodriguez of CENTURY 21 Marty Rodriguez, Glendora, Calif., and Johnny Rojas of CENTURY 21 JR Gold Team Realty, Garfield, N.J., were named the No. 3 and  4, top-producing Latino residential real estate agents, respectively, in the United States. The award-winning CENTURY 21 Agents will be recognized at the NAHREP 2013 National Convention in Los Angeles, September 29-October 1.
"Marty, Johnny and the other CENTURY 21 Agents on the NAHREP top-producer list possess the skills required to effectively serve Hispanic home buyers and sellers," said Rick Davidson, president and CEO, Century 21 Real Estate LLC. "Their understanding of Latino generational and cultural paradigms is a lesson in engagement from which all real estate professionals can learn."
Three additional CENTURY 21 Agents also made the NAHREP Top 25:
13. Alicia Trevino, CENTURY 21 Alicia Trevino Realtors, Dallas, Texas
17. Ricardo Acevedo, CENTURY 21 King, Rancho Cucamonga, Calif.
22. JJ Lopez, CENTURY 21 Masters, Montebello, Calif.
We couldn't be more proud of our CENTURY 21 System members and extend a big "Felicidades!" to each individual who made the list.