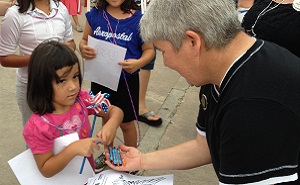 CENTURY 21 Realty Partners in Magnolia, TX has joined forces with Easter Seals of Greater Houston to bring a night of entertainment and fun to a group of local Easter Seals families tomorrow night, Thursday, July 26th.
CENTURY 21 Realty Partners is sponsor of the summer season at the Cynthia Woods Mitchell Pavilion and tomorrow night, the Pavilion will host "Bugs Bunny at the Symphony," featuring the Houston Symphony. The Pavilion is ranked as the #3 amphitheater in the world.
The CENTURY 21 Realty Partners team provided 50 tickets to the "Bugs Bunny at the Symphony" show to Easter Seals, who is bringing a group of families to the Pavilion to enjoy the show. Two of those families will also be treated to dinner at local restaurant and special seats for the performance.
"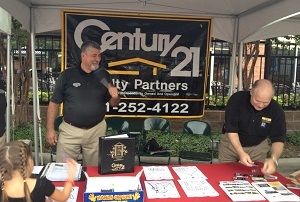 We felt hosting an Easter Seals night at the Pavilion was a great way to give these families something to experience and enjoy together, as opposed to just making a donation to our local chapter," said Patti Beaulier of CENTURY 21 Realty Partners. "Our agents volunteer at the Pavilion all season long, but we're especially excited for tomorrow night."
Beaulier went on to say, "Our CENTURY 21 Realty Partners agents organize and donate their time and money in promoting the Pavilion all season and through our involvement with Easter Seals and local community events, CENTURY 21 Realty Partners agents are recognized as real estate leaders."
We wish the CENTURY 21 Realty Partners team and the Easter Seals families a spectacular night tomorrow!