We are thrilled to share that CENTURY 21 is going to be featured in the upcoming film The Stream, alongside major TV stars Mario Lopez, Kelly Rutherford and Christopher Gorham!
The Stream is a production from Dreaming Tree Foundation in collaboration with a group of over 200 teenagers from Boys & Girls Clubs of America. The film is set in the 1980s and the story line involves the lead characters moving out of their current home with the help of who else? A CENTURY 21 agent!
In the film, the CENTURY 21 agent is played by one of our real life System members, Rebecca Malek from CENTURY 21 Alliance in Newtown, PA. Here is Rebecca on set in Wyndmoor, PA, sporting the signature gold jacket (keep in mind, the film is set in 1981).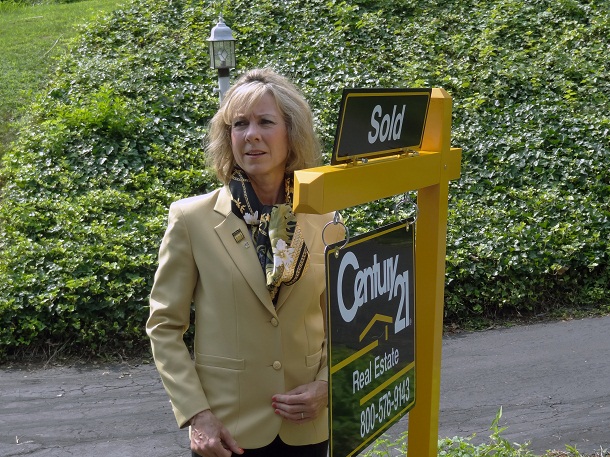 Rebecca had a very fun day on set representing the brand and got to work with several of the teens learning the ropes of filmmaking with Dreaming Tree Foundation.
Very soon we will be unveiling a special edition DVD of the film for CENTURY 21 System members, but in the meantime, enjoy watching the trailer!
Watch now: