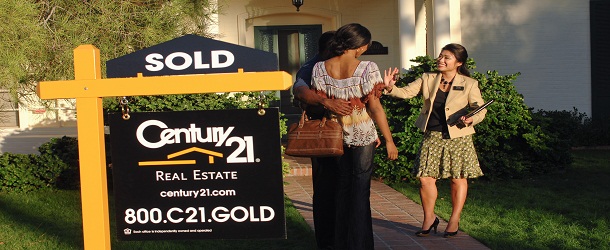 Last week, the Wall Street Journal and REAL Trends, Inc. released "The Thousand," an annual list of the Top 1,000 real estate professionals and teams in the United States.  The CENTURY 21 brand had a huge presence on the list, in fact, 18% of the Top 250 Sales Professionals by Closed Sides are members of the CENTURY 21 System! Of these, five rank among the Top 25 – the most of any real estate brand.
CENTURY 21 President and CEO Rick Davidson shared his pride, "Congratulations to all System members who earned placement in this year's issue of 'The Thousand.'  This is a true testament to your hard work and dedication to your customers, and to your community throughout all of 2011.  You exemplify CENTURY 21 Agents: SMARTER. BOLDER. FASTER."
Bravo to each and every CENTURY 21 System member on "The Thousand" list who is bringing the dream of home ownership to life.