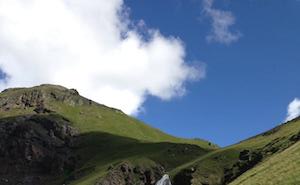 On Monday we shared with you the first update from CENTURY 21 CEO Rick Davidson and the Climb for Kids team as they arrived in Russia. The team is preparing to climb Mt. Elbrus, the tallest peak in Europe.
Today we are happy to report the team is feeling healthy after completing two acclimatization hikes.
Earlier this week the team arrived at base camp in Terskol, Glade Azou, Russia, which is at the foothills of Mt. Elbrus.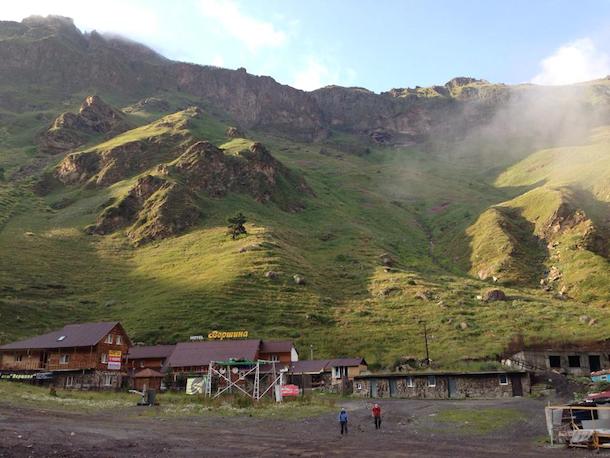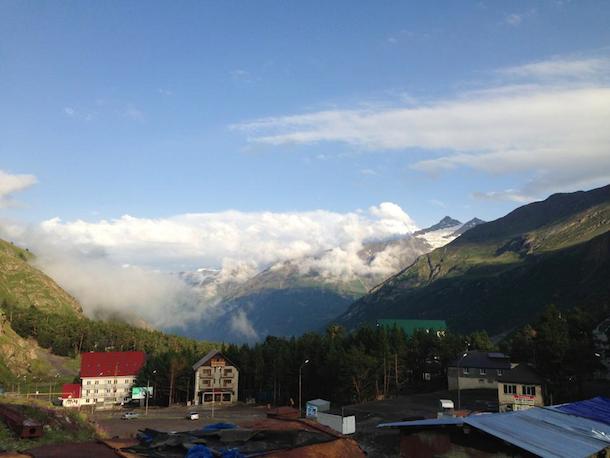 To get acclimated to the terrain and elevations, the team climbed Mt. Cheget which is on the border of Russia and Georgia.
This climb is up to 11,000 feet and one of three the team will complete before attempting Mt. Elbrus.  They were able to reach 10,000 feet before being restricted to go higher.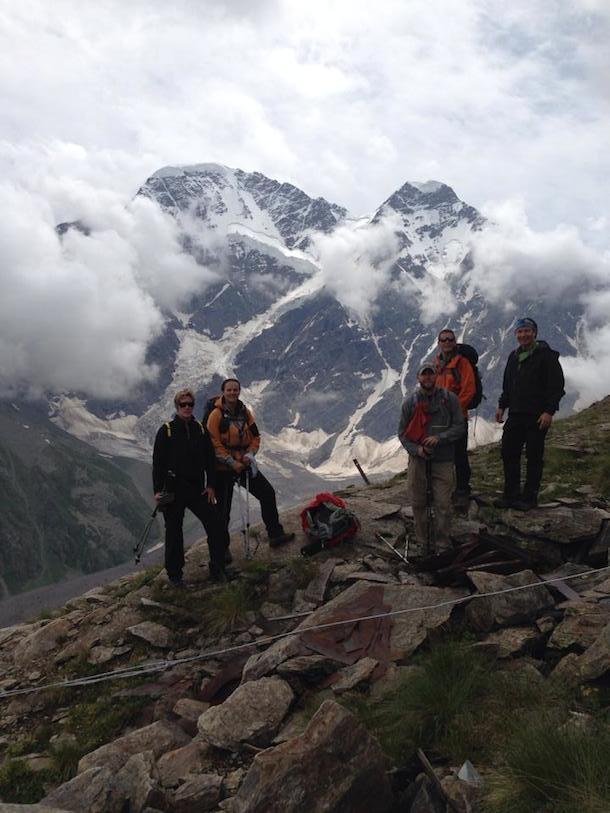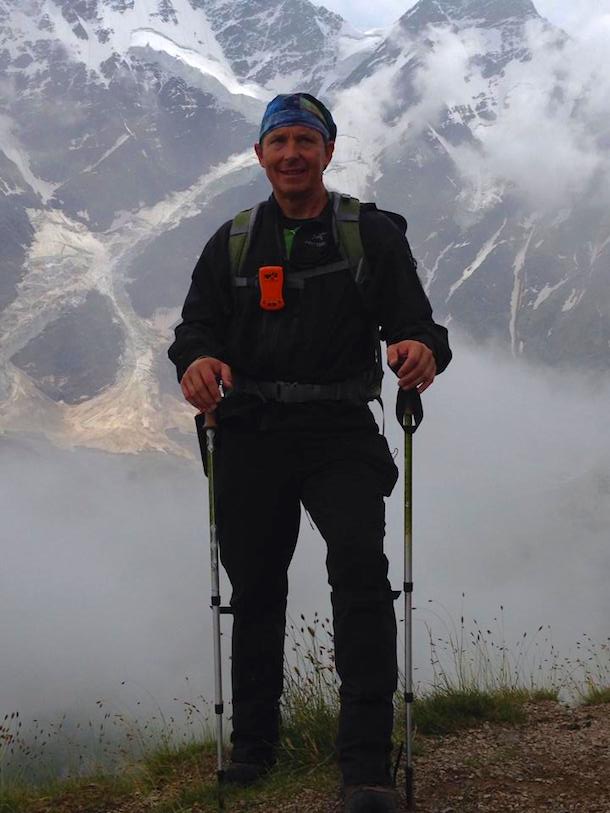 From his satellite phone, Rick has shared with us, "It's beautiful here. The people are friendly and many from all around the world. We played Frisbee with two Russian children yesterday and spent time talking to two climbs from Pakistan and Bangladesh. We also saw the team from South Korea who we met at the airport. We hope to see them on the mountain."
While preparing for the big climb up Elbrus, the team met up with a group of climbers from Singapore who are also planning to summit Elbrus.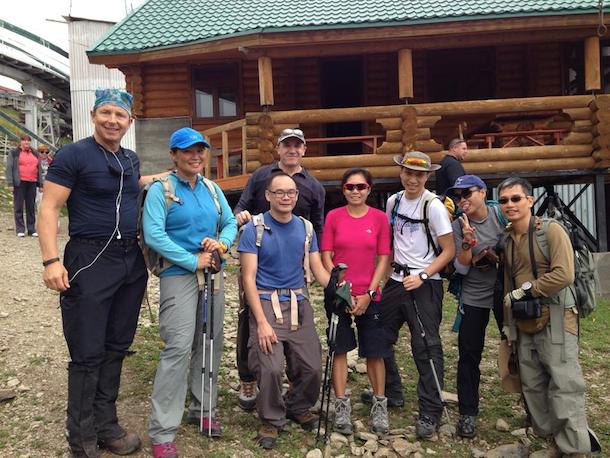 The woman pictured above to the right or Rick (in blue) has summited Mt. Everest. She has friends who summited K2 this week. There was a U.S. team who submitted K2 this week as well becoming the 13,14 and 15th Americans in history to do so. That team was lead by Garrett Madison, the guide from the Climb for Kids trip to Mt. Hood.
On their final acclimatization hike this week, the team was able to reach 11,000 feet before ascending to high camp.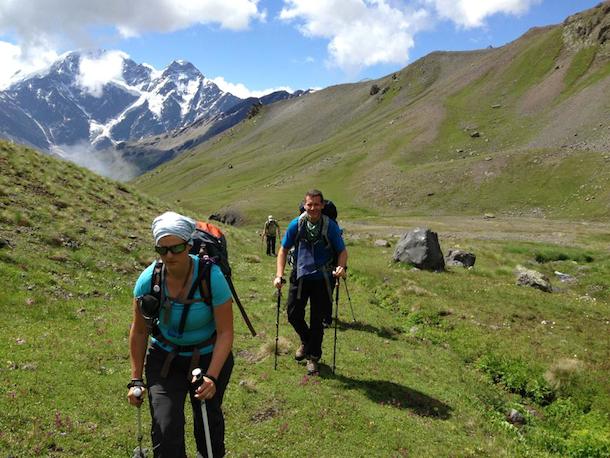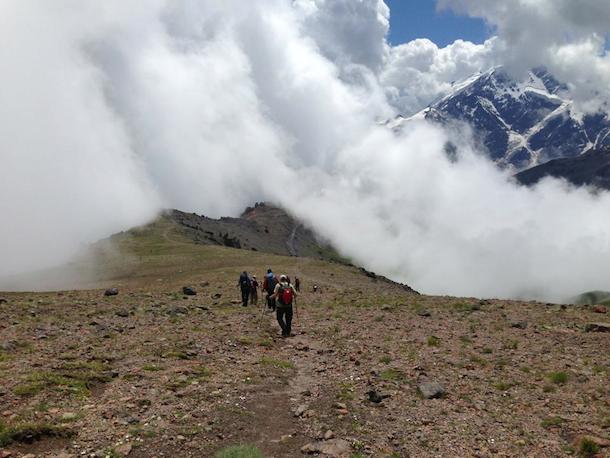 They caught their first view of Mt. Elbrus.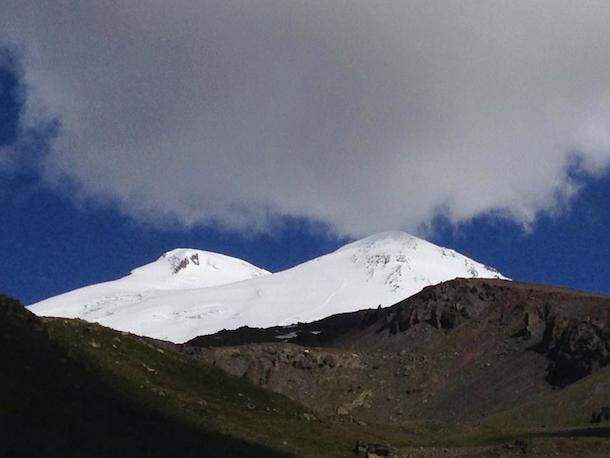 Rick reports that, "The team was really strong and the weather report says our summit day weather is looking good!"
Want to support the Climb for Kids? The team's goal is to raise $100,000 for Easter Seals and there is still time to donate. Click here to show your support.