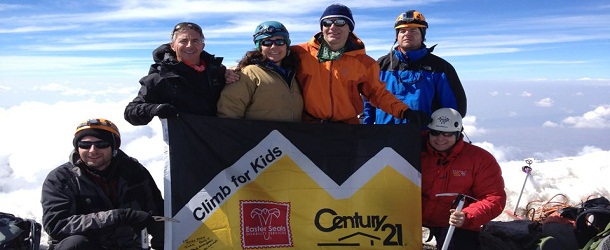 We are thrilled to announce that CENTURY 21 CEO Rick Davidson and the Climb for Kids team have successfully completed this year's mission! After summiting Iztaccihuatl earlier this week, this weekend they tacked Pico de Orizaba, the tallest mountain in Mexico and the third largest in North America.
Rick reported, "Our second climb started at midnight. We departed camp at 1:30am and we reached the summit at 10:30am – a nine hour climb. Our descent took an additional six hours, so fifteen hours total. A great success for the team."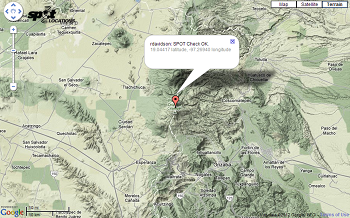 We also heard from Angela Lieb of CENTURY 21 Team Grow, the only female member of the climb team. This trip was Angela's first time mountain climbing. "Notice in our team picture that we are actually above the clouds. I have learned so much on this adventure, but a huge take-away is that a good leader and strong teammates make everyone so much more powerful. Oso (Big Bear) was my guide and would not let me give up and made sure I was hydrated. Scott and Steve, my rope team, helped when I was falling, slipping and wanted to give up. I swear I never would have made it without them. I cried like a baby when we reached the summit. Thank you all for your prayers and encouragement. It really is what made me climb the second mountain. We can continue raising funds for Easter Seals so pass it on!"
We are proud of every member of the Climb for Kids team and inspired by your accomplishments.
As Angela said, there is still time to contribute to the Climb for Kids team's fundraising efforts for Easter Seals. Congratulate the team by making a donation here.