It's the season for outdoor improvements. Where to invest? Here's how to decide.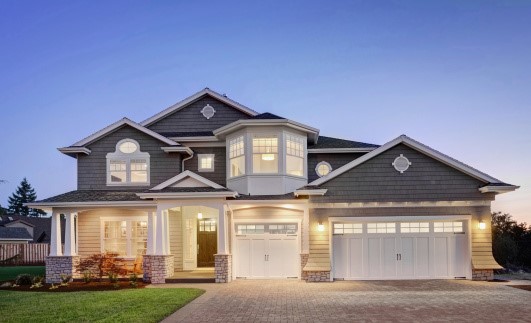 Making a great impression starts with your home's exterior. In fact, a recent survey by the National Association of REALTORS®indicated curb appeal was a "major factor" in 49 percent of all home sales. And in a survey by Real Estate Agent Community Trends, 82 percent of agents said they'd had buyers decline to look at homes based on exterior appearance.
Here's how to weigh your outdoor project options:
Pricey Replacements: New vinyl siding appeals to many buyers, but it can be expensive. Often a new paint job can freshen and protect the exterior. "Choose a neutral color that blends," says CENTURY 21®Sales Professional Suzy Stone of CENTURY 21 AdVenture in Fredericksburg, Virginia. If the siding and paint are sound, give your house a power-washing. "It's inexpensive and effective," Stone advises.
You'll increase your comfort and lower monthly utility bills by adding new energy-efficient windows, and they'll appeal to future buyers. But the upgrade may make sense only if you plan to stay in your home a long time. If window replacement isn't feasible in your timeline and budget, make sure existing units and window trim are in good repair and freshly painted. These simple, budget-friendly steps can go a long way in making a good first impression. Thorough caulking can help on the energy front too.
Low-Cost Necessities: Some of the most important exterior improvements you can make are the least expensive, says Stone. They also can provide quick and substantial payback.
Repaint or restain the front door, replace exterior light fixtures and add new welcome mats, inside and out. "People want to wipe their feet when they enter a stranger's house," Stone says.
While you're at it, replace any rotted trim around the front door and garage doors.
And don't forget your landscape. Trim bushes, remove leaves, edge the driveway and sidewalks and add fresh mulch around trees and shrubbery.
Acceptable Indulgences: If you've always wanted a swimming pool and plan to stay in your home for a while, go for it. "Enjoy the pool, but don't assume that it will add value to your house," Stone cautions. "Many people don't want pools or hot tubs."
Decks and porches, on the other hand, have broader appeal. Especially if they're the norm in your neighborhood, they can increase your enjoyment of the house and add value when you sell.
Suzy Stone CENTURY 21 AdVenture, Fredericksburg, Virginia
Professional involvement: Suzy was president of her local REALTORS association in 2007, and she now serves as the part-time government affairs director.
Giving back: As president of her local no-kill Society for the Prevention of Cruelty to Animals shelter, Suzy spends a lot of time fund-raising.
In the "people business": "I like to see my clients often," Suzy says. That's why she keeps her business limited to the Fredericksburg area.