Spring has sprung! We can't wait for picnics, baseball games, dining al fresco, and gardening! You know what they say, April showers bring May flowers.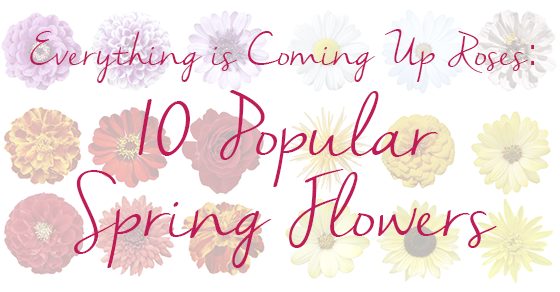 We've rounded up 10 popular spring flowers that are perfect for your garden, centerpieces, or bouquets.
1. Daffodils: Plant daffodil bulbs in the fall and they will bloom in the spring and summer. Daffodils are bright and cheery flowers! Learn more about caring for daffodils here. William Wordsworth was fond of daffodils. Read his beautiful poem, I Wandered Lonely as a Cloud.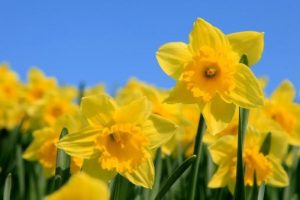 2. Roses: Roses come in a wide variety of colors and forms. They look beautiful planted or climbing a wall or fence. Stop and smell the roses! Learn more about roses, and how to plant them from Lowes.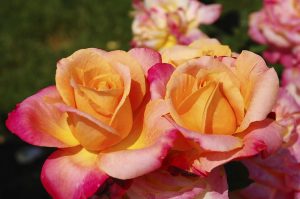 3. Lilacs: Lilacs come in red, pink, yellow, blue, purple, and white. Plant multiple colors to add a pop of color to your garden. Learn more from Almanac – then start planting!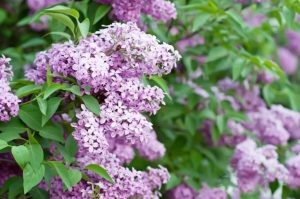 4. Tulips: Tulips come in a wide variety of colors including beautiful multicolor flowers! Tulips are perennials so they will grow back year after year, saving you time and money. Marianne Williamson once wrote, "A tulip doesn't strive to impress anyone. It doesn't struggle to be different than a rose. It doesn't have to. It is different. And there's room in the garden for every flower." Learn how to plant tulips here.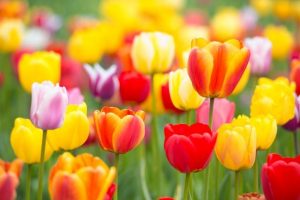 5. Hydrangeas: Hydrangeas come in red, pink, blue, purple, and white. Sometimes the different colors show up in one plant! Hydrangeas are a classic, preppy, flowers that are commonly seen in beach towns like The Hamptons and Nantucket. Learn how to plant and care for them here.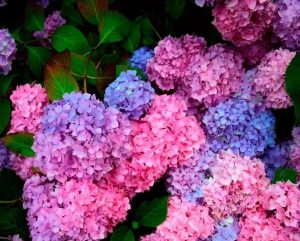 6. Camellias: Camellias are beautiful! It has been said that there are 3,000 different types ranging in size, color, and form. Camellias are the official flower for Alabama. They are beautiful in gardens and bouquets. Camellias were frequently mentioned in the classic book, To Kill a Mockingbird. Learn how to garden Camellias here.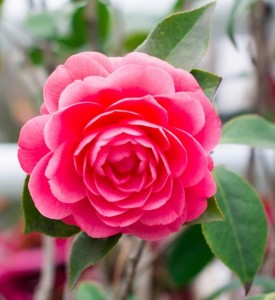 7. Peonies: Peonies come in red, pink, yellow, and white. They are perennials and some have been known to live for 100 years! The famous writer, Henry Mitchell once wrote, "The fattest and most scrumptious of all flowers, a rare fusion of fluff and majesty, the peony is now coming into bloom." The Almanac has great tips for planting these beautiful blooms.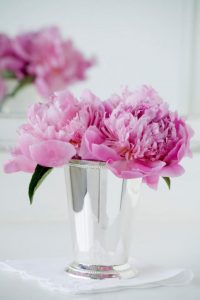 8. Dahlias: Dahlias come in all different colors and varieties. The poet, Lord Holland once wrote, "The Dahlia you brought to our isle your praises forever shall speak 'mid gardens as sweet as your smile and colour as bright as your cheek." Learn how to plant them here!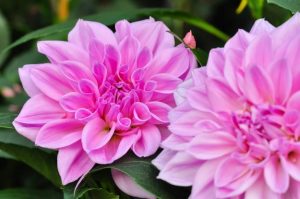 9. Irises: In Greek mythology Iris is the personification of the rainbow and messenger of the gods. Irises are perennials. They attract butterflies and hummingbirds and look beautiful in flower arrangements. Learn how to plant them here!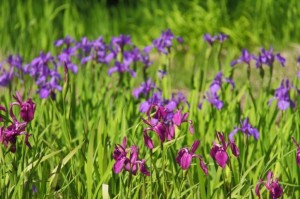 10. Azaleas: Did you know that Azaleas are called, "the royalty of the garden?" There are white, purple, red, orange, pink, and yellow azaleas. Bicolor azaleas have different patterns on the same plant! The Azalea Society of America has interesting facts and tips about azaleas.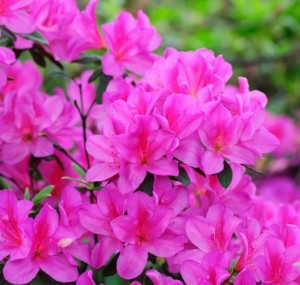 Fill your home and your garden with fresh flowers this spring. Read our Recommended Reading to learn more ways to style your home with your favorite blooms!
Recommended Reading:
–Home Decor 101: How to Style a Nightstand
–A Day in the Garden Paint Palette