Style your nightstand to reflect your personality and streamline your morning and evening routines.
A nightstand is an important component of your bedroom. It is the last thing you see when you turn off your light and fall asleep and the first thing you look at when you turn off your alarm and turn on the light before getting out of bed.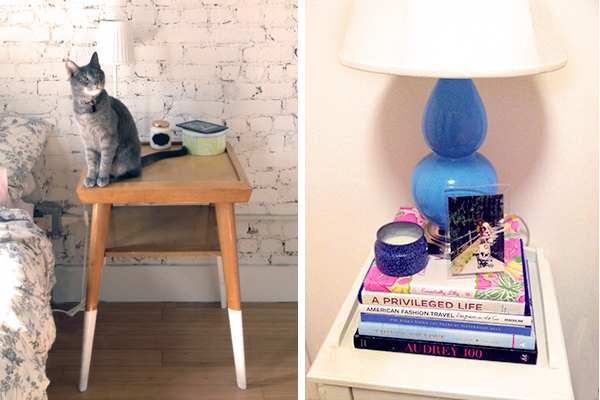 Here is our list of essential items for your nightstand:
1. Reading Lamp: Choose a lamp that fits with the decor style of the rest of your room. For example, if your room can be defined as Art Deco choose a modern lamp and if your room includes Coastal elements choose a lamp design that is inspired by the ocean.
2. Clock: Regardless of your morning routine a clock can help insure that you are on time.
3. Accessory: Add an accessory such as a tray to store the jewelry you wear every day, your favorite candle, or a vase of freshly cut flowers.
4. Picture Frame: Style your nightstand with a picture of loved ones to make you smile when you fall asleep and when you wake.
5. Books: Who doesn't love reading in bed? Keep a few books at arm's length.
6. A Notebook and a Pen: You never know when inspiration will strike! Be prepared.
7. Art: Hang your favorite print, photo, or painting above your nightstand to tie the look together.
What recommendations do you have for styling a nightstand? How have you styled the nightstands in your home?