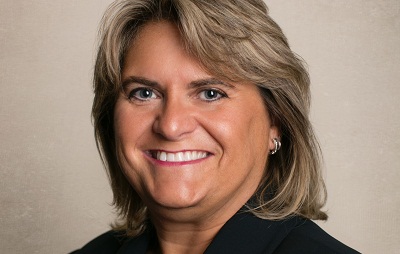 Kimberly Allard-Moccia, broker/owner of  CENTURY 21 Professionals, is the incoming President of the Massachusetts Association of Realtors (MAR). We sat down with Kimberly to hear how she got started in the business, what she loves about real estate and the goals she has set as the newly installed MAR President.
C21: How did you first get into the real estate business?
KAM: I bought my first home in 1988 and it was such a horrible experience that I always remembered it. I had spent 14 years in the hospitality business managing various aspects of luxury hotels and learned the true meaning of customer service. In the mid 90's I moved to the South Shore of Massachusetts. The commute to the Boston hotels was growing old and having had my real estate license, I decided to start my new career with a strong focus on service and excellent client representation.
C21: What do you love most about being a real estate professional?
KAM: I love problem solving. I love listening to peoples housing goals and putting together a plan to achieve that! All with top notch service!
C21: You are about to be installed as the president of the Massachusetts Association of Realtors. What will your new position entail?
KAM: As president, I will direct the internal and external activities of the Association; preside at all meetings of the MAR Board of Directors and Executive Committee; represent the Association at important meetings and business functions; and act as the official spokesperson for the Association on issues related to the real estate industry and local housing market. In addition, I will represent MAR and its 19,600 members on the National Association of Realtors® (NAR) Board of Directors and the New England Realtors® Committee , and also will serve as an ex-officio member of all state Association committees and work groups.
C21: What are your goals as MAR President?
KAM: To represent the Association the best I can. To bring members together, to maintain a positive and productive environment for our numerous volunteers that work tirelessly, and have some fun at the same time. To protect the homeowners of Massachusetts and lobby on their behalf for the right to use, sell and freely transfer property.
C21: If you could give one piece of advice to a young person starting out in real estate, what would it be?
KAM: Be very selective of the office you align yourself with. Check the reputation of the office just as they are checking your references. Take advantage of designation courses to show your clients your commitment to education and be sure to join a firm that is a REALTOR® office. Your membership in the local, state and national REALTOR associations will be the best money you spend in your entire career!
C21: Want to connect with Kimberly? Reach out to her via her website.