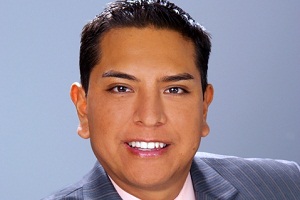 Johnny Rojas, broker/owner of CENTURY 21 JR Gold Team Realty in New Jersey, has been in the real estate business for 17 years, the last 8 with the CENTURY 21 System. When asked what makes his team so successful Johnny shared, "We are team players. My agents are the team, I'm the coach and we all believe in a total partnership to secure the win for our clients." Read on to learn how Johnny got started, became a certified distressed properties expert (CDPE) and now teaches his local community about short sales and foreclosures.
C21: How did you first get started in the real estate business?
JR: My background is in business administration. I've found that my niche is working with people, with consumers. I felt that real estate was a great way to combine my knowledge and my people skills. I've been in real estate now for 17 years.
C21: What brought you to the CENTURY 21 System?
JR: I signed with the CENTURY 21 brand 8 years ago. I truly believe this is the best real estate company. Period.
C21: What makes your team special and unique?
JR: I believe in our business model which is – we always work in the best interest of the client. It is that philosophy that has been the key to our success. In my office we have 45 agents and we get together regularly to talk about best practices. We are one team – they are the players, I am the coach and together we secure wins for our clients.
C21: Just like the U.S. Soccer team!
JR: Exactly!
C21: Your team is very involved in the local community. Tell us more about that.
JR: As a CDPE, I think it's very important to educate home buyers and sellers about distressed properties. We have started to host information sessions about foreclosures and short sales, which are very popular right now on the east coast. We have the meetings in community centers, churches and of course, our offices. We are committed to helping families that have found themselves underwater.
C21: Share with us your team's involvement with local charities; we know you just finished a successful fundraising campaign.
JR: We give back to our community by supporting children with disabilities. Of course we support Easter Seals along with the rest of the CENTURY 21 System, but here in our hometown we also support the Alpine Learning Group which offers services to adults and children with autism. For their last event, "Go the Distance for Autism," we helped them reach $1 million dollars in funds raised.
C21: If you could give one piece of advice to a young person starting out in the real estate business, what would it be?
JR: My advice is to affiliate with the CENTURY 21 brand. We are the best real estate company, we help you reach your goals and build a lifelong career. No other company has our tools and resources.
C21: We know real estate is a 24/7 business, but when you're not working, how do you like to spend your time?
JR: I like to spend time with my kids, play golf and play tennis. Actually, a few of my professional colleagues and I started a tennis league, we play twice a week.
C21: To continue this conversation with Johnny, visit his website.