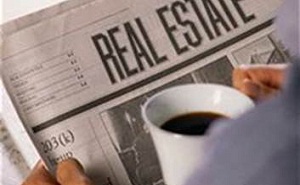 Good morning and happy Friday!
Each Friday we share with you the must-read, real estate news of the week. We've got everything you need to know to stay on top of breaking industry news and trends.
Grab your coffee and get reading!
"Real Estate Prices Are Going Back Up"
House prices, after falling for more than five years, are rising again. All the major sales-price indexes show that there have been modest national increases in recent months, even after adjusting for seasonal patterns. When foreclosures and distressed sales are excluded from the data, prices are up even more. Continue reading . . .
"3 Proven Ways To Get Client Testimonials"
Testimonials are powerful  "social proof" indicators that can be tremendously influential on prospects. We all want testimonials from clients (or at least we should) because they build confidence among prospects and help us build both trust and credibility. But testimonials don't just happen. You need to be proactive. Continue reading . . .
"Essential Tools For The New Homeowner"
There is a lot of excitement around the purchasing of a first home – owning your own place, picking out furniture, decorating and getting to know a new neighborhood. What can often be overlooked are the tools a new homeowner will need to bring their dream home to life. Continue reading . . .